In 2019, the UK Government announced a £13 billion investment programme for NHS hospitals, including the construction of six brand new facilities by 2024 and significant investment in the development and refurbishment of 34 existing hospitals. Further plans announced in July 2020 included additional funding for major infrastructure programmes.
With a history of providing high quality, high performance systems for a wide range of public sector infrastructure projects, including hospitals, Smart Architectural Aluminium's Managing Director, Eddie Robinson, said: "The Government's focus on major infrastructure projects, and in particular hospitals and schools, has been widely welcomed. Our experienced teams are looking forward to bringing their expertise to bear across these nationally important new build, refurbishment and upgrade projects and to working closely with our fabrication and installation partners to deliver the right solution for each scheme."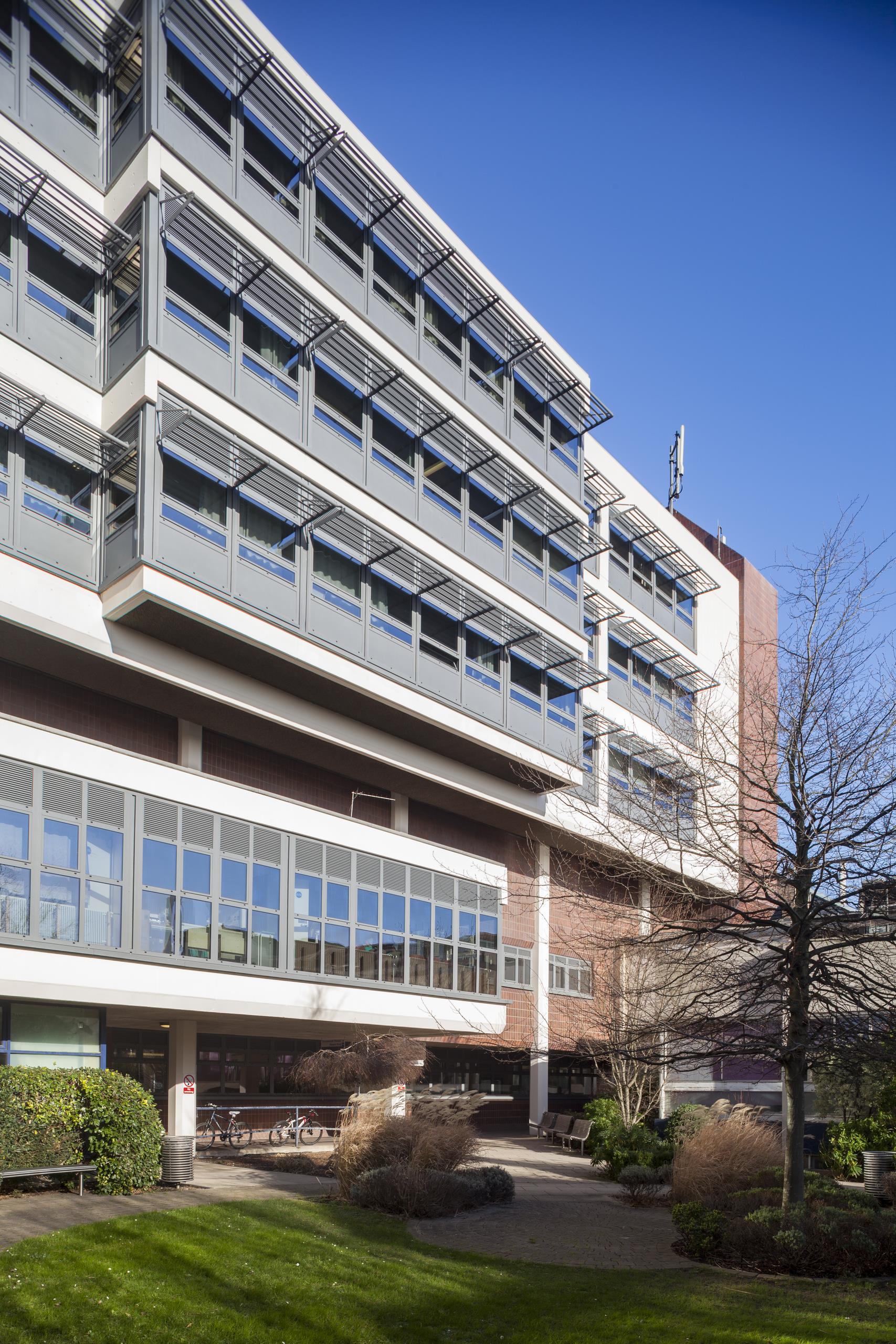 Smart's systems have been used extensively across a wide range of healthcare projects, from medical practices to NHS Trusts and laboratories, with two examples, Kingston Hospital and The Joseph Black Building at the University of Glasgow perfectly showcasing the company's flexible and collaborative approach to delivering projects of widely ranging scale, scope and complexity.
Refurbishment programme delivers improved environment for patients and staff
When the Kingston Hospital NHS Foundation Trust embarked on a major refurbishment programme to replace the windows and doors of the hospital's Esher Wing, the programme was designed to not only improve the building's aesthetics, but also to improve thermal performance, reduce energy costs and deliver improved patient, visitor and staff comfort.
The seven-storey block contained a mix of wards, operating theatres, maternity units and administration facilities, with all four elevations still featuring the building's original 1960's heavy-duty steel windows, which were well beyond their useful life.
Although the size of the windows was quite large (nominally, each was six metres wide by three metres high), the main installation issues were logistical, with work being carried out as the hospital continued to operate. In slots of nine hours, the teams had to take out the old windows, fit new units, change the radiator and clean the area (whether it was a ward, operating theatre or office) to clinical standards.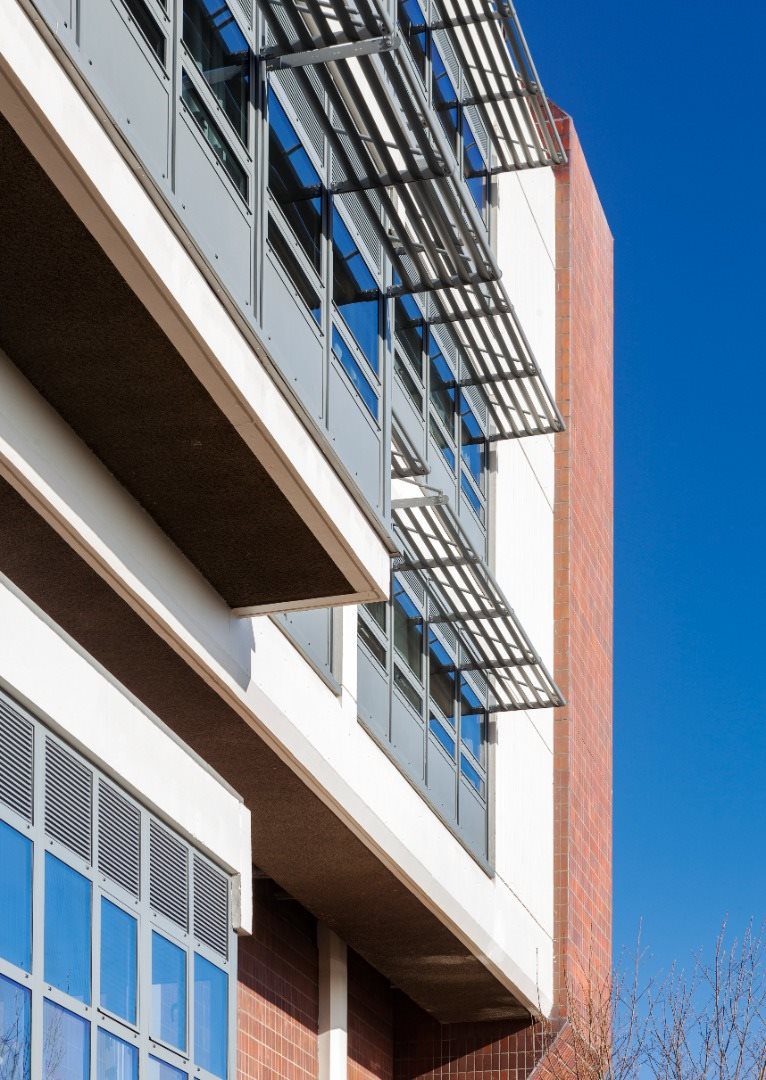 During the eight-month project, 1,200 Smart EcoFutural windows were installed (a combination of tilt and turn and bottom-hung casements), as well as seven sets of Smart Wall double doors and the MC600 curtain wall grid system. MC600 was specified due to the requirement to hang brise soleil units from two of the building's elevations.
The materials were finished to one of Smart's own colour formulations from the company's Sensations range, with an Antique Grey finish specified for the external profiles and Velour for the interior.
As a result of the work, Kingston Hospital now has state-of-the-art windows which have considerably improved patients' comfort and provided a much-improved working environment for all hospital staff, with a building which is warmer, weather-proof, more energy-efficient and better ventilated.
Delivering a perfect combination of aesthetics and performance, EcoFutural is ideal for high occupancy public buildings such as hospitals and schools, with the range containing high-performance, high quality single and double doors as well as tilt and turn, pivot, fixed and open-out casement window options.
Refurbishment of iconic building continues 1930's 'art-moderne' design style
The refurbishment of the iconic Joseph Black Building at the University of Glasgow was developed to give it a completely new lease of life, preserving the design heritage of the building while improving its efficiency and performance and making it a better research, learning and teaching environment for staff and students.
The building is home to the University's School of Chemistry and houses a combination of lecture rooms, laboratories and offices. As a consequence, the refurbishment programme was subject to detailed planning to reduce impact on the building's users.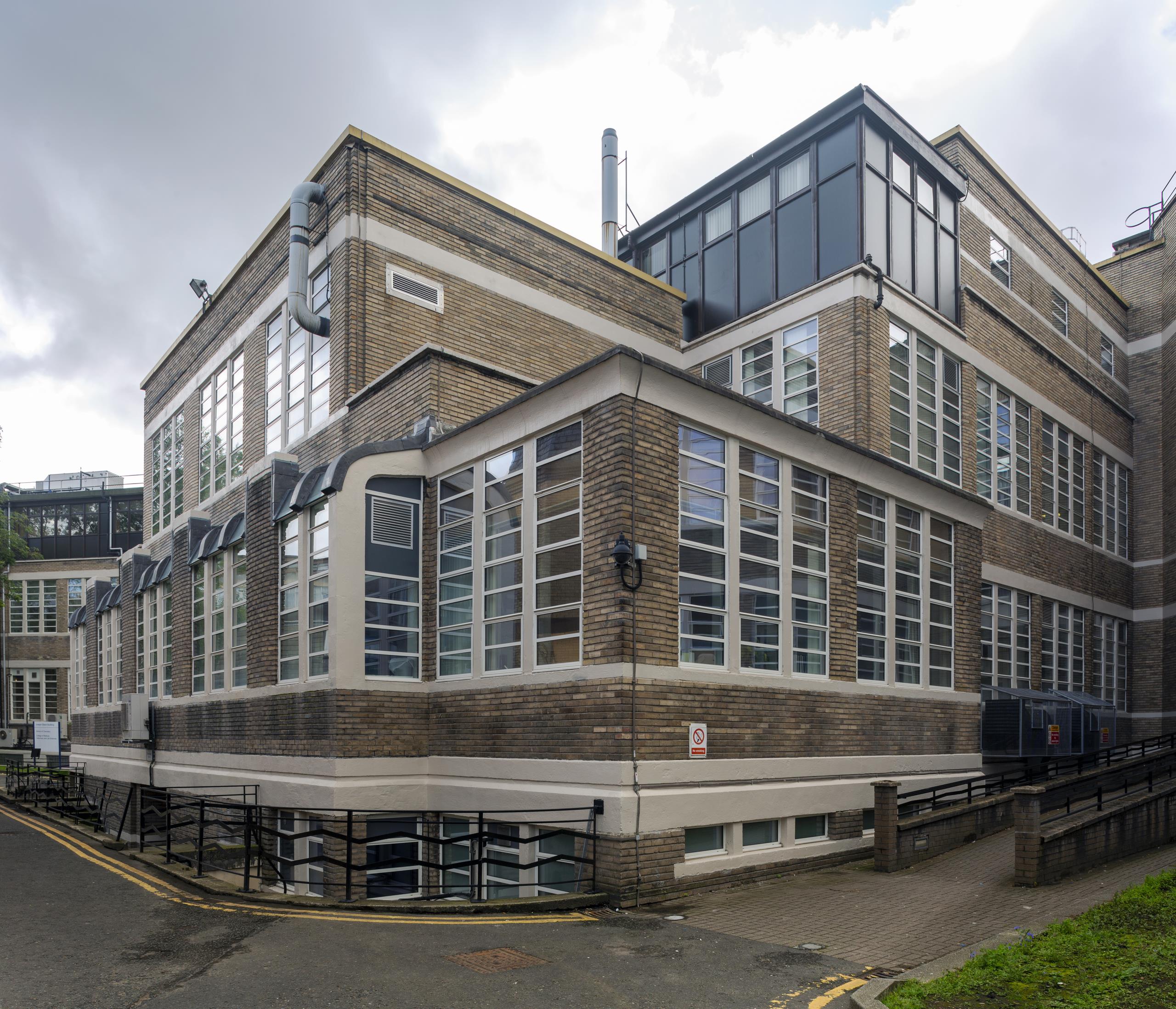 The first phase of work covered the replacement of all the windows and doors in the external envelope of the 17,000m² building, with more than 1,100 Smart Alitherm Heritage windows being installed. A stunning feature of the building is the 10.8m-tall window units, installed above the main reception and stairwells, the design of which has been faithfully recreated using the Alitherm Heritage system.
In terms of matching the original window profiles, it was critical that the design maintained the essence of the building's 'art-moderne' design and replicated the lines of 1930's steel windows. The team designed a new cill and gasket details to ensure that an almost exact match to the original design was achieved.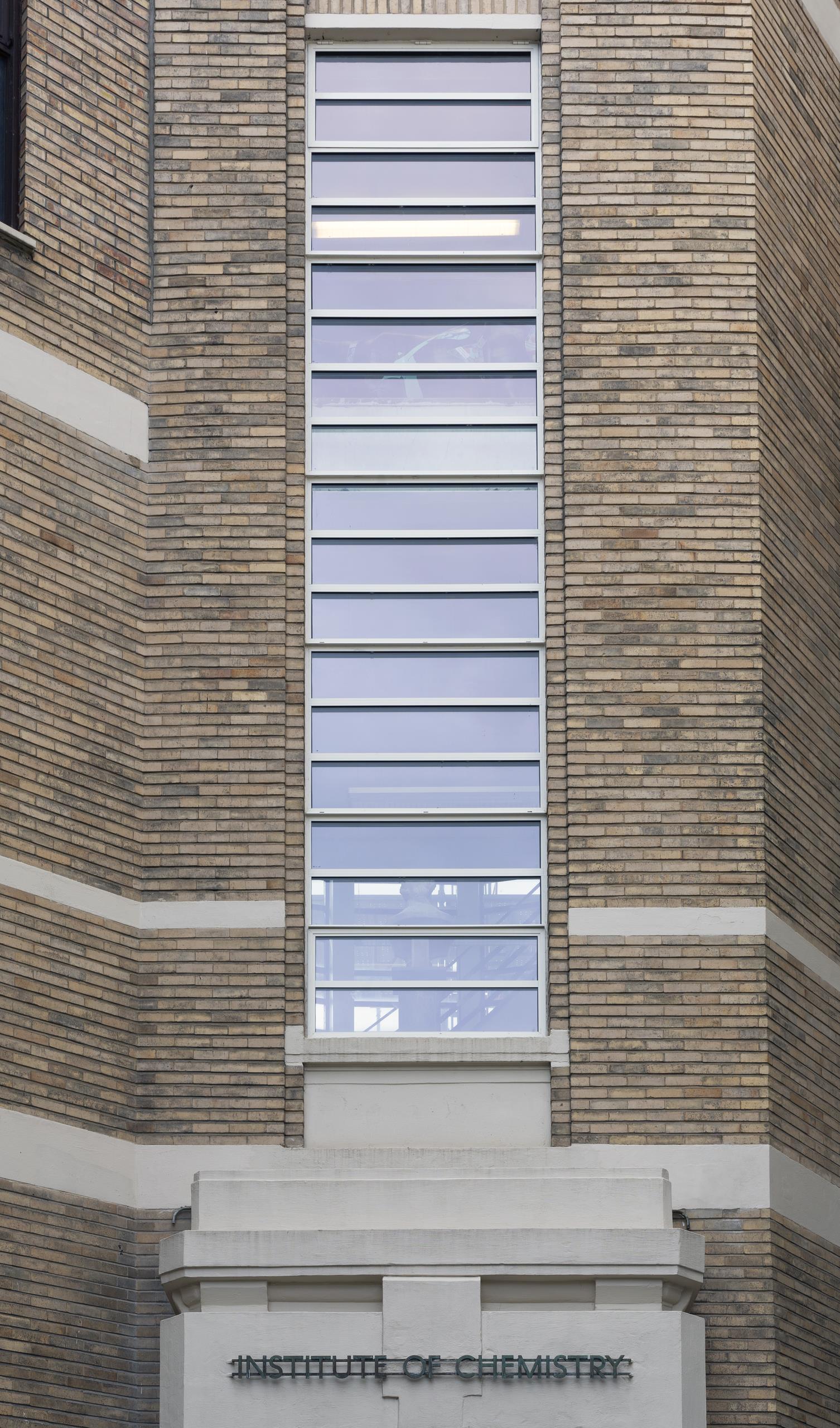 Alitherm Heritage has helped maintain the aesthetic integrity of the original building, but at the same time enabled the staff, students and estates management team to benefit from the comfort, performance and cost efficiencies that modern aluminium materials deliver.
Designed specifically to meet the requirements of public buildings, all Alitherm Heritage windows deliver enhanced thermal performance. Similarly, the system's doors are ideally suited to projects such as schools and hospitals, which typically have a high footfall and heavy usage.
Certified to PAS24 for security and BS6375 for weather testing, rebated doors are available in the range to provide an effective 'anti-finger trap' solution, which is perfect for heavily trafficked, public buildings.
Eddie Robinson continued: "As well as developing high-performance products, we are also committed to working towards a greener, more sustainable environment, ensuring every aspect of our activities follow sound environmental practices. This focus extends to raw material sourcing, and we are delighted to top the Building Research Establishment's Responsible Sourcing league table for suppliers of aluminium products in the UK.
"Across a range of projects, we have helped transform public buildings into modern, bright and energy efficient spaces, providing benefits to patients, visitors and staff and with a tailored range of products and our market-leading technical support services, we have a complete package of solutions for the healthcare sector.
"We are now looking forward to working with local trusts, hospitals, care homes, architects and designers, as well as our supply chain partners, to help deliver the Government's rebuilding programme and to support the regeneration of our critical health sector infrastructure."