Smart has announced an addition to its established Visofold range, with the Visofold 1000 Slim having joined the UK's most popular aluminium bi-fold door range.
Featuring slim, elegant lines, Visofold 1000 Slim features Smart's innovative 'Quick-Glaze Bead' which offers quicker fabrication and installation, as well as being easy to remove for maintenance and cleaning. Installers, simply tap the Quick-Glaze Bead in on site (rather than having to clip them in), making the installation and glazing process faster, more straightforward and more cost effective. The glazing gasket is also now integrated into the slim sash profile to make fabrication quicker.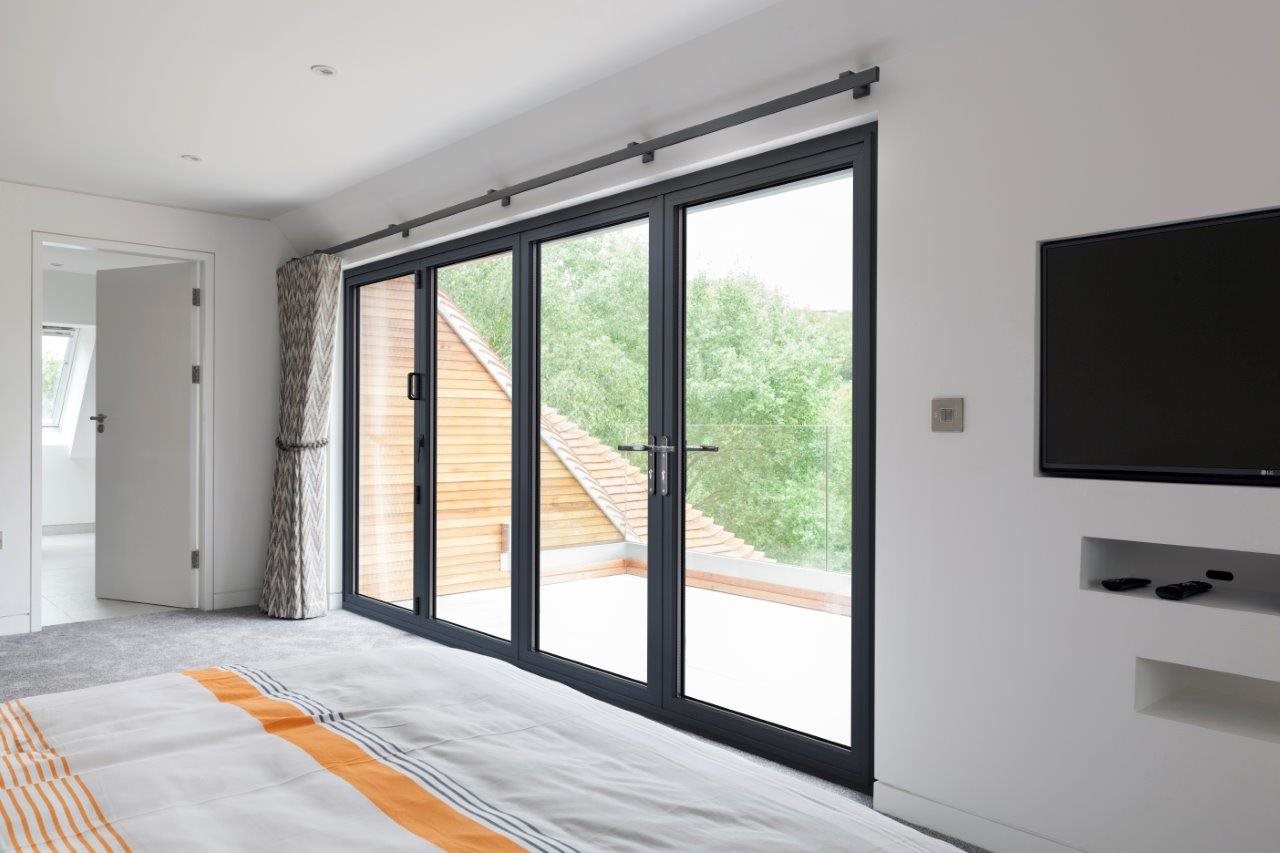 Featuring a 122mm sightline (reduced by 10mm from the standard bi-fold door) Visfold 1000 Slim's slimmer profiles create an even greater glazed area and larger uninterrupted openings. Available in a range of opening configurations, the door's flexibility makes it the ideal choice for both residential and light commercial projects.
The highly-versatile, easy-to-operate system is the perfect option for even the largest project, capable of opening up an entire wall, yet presenting a contemporary, elegant, glazed façade when closed. Kitemarked and PAS24 accredited, security is assured by multi-point locking mechanisms on the main opening sashes.
Commenting on the product launch, Smart's Managing Director, Eddie Robinson said: "We're delighted to have introduced Visofold Slim, which has been designed, developed and manufactured in Britain. Not only does the product provide outstanding aesthetics and performance, but with the introduction of our Quick-Glaze Beads, it is also fast and straightforward to fabricate and install."