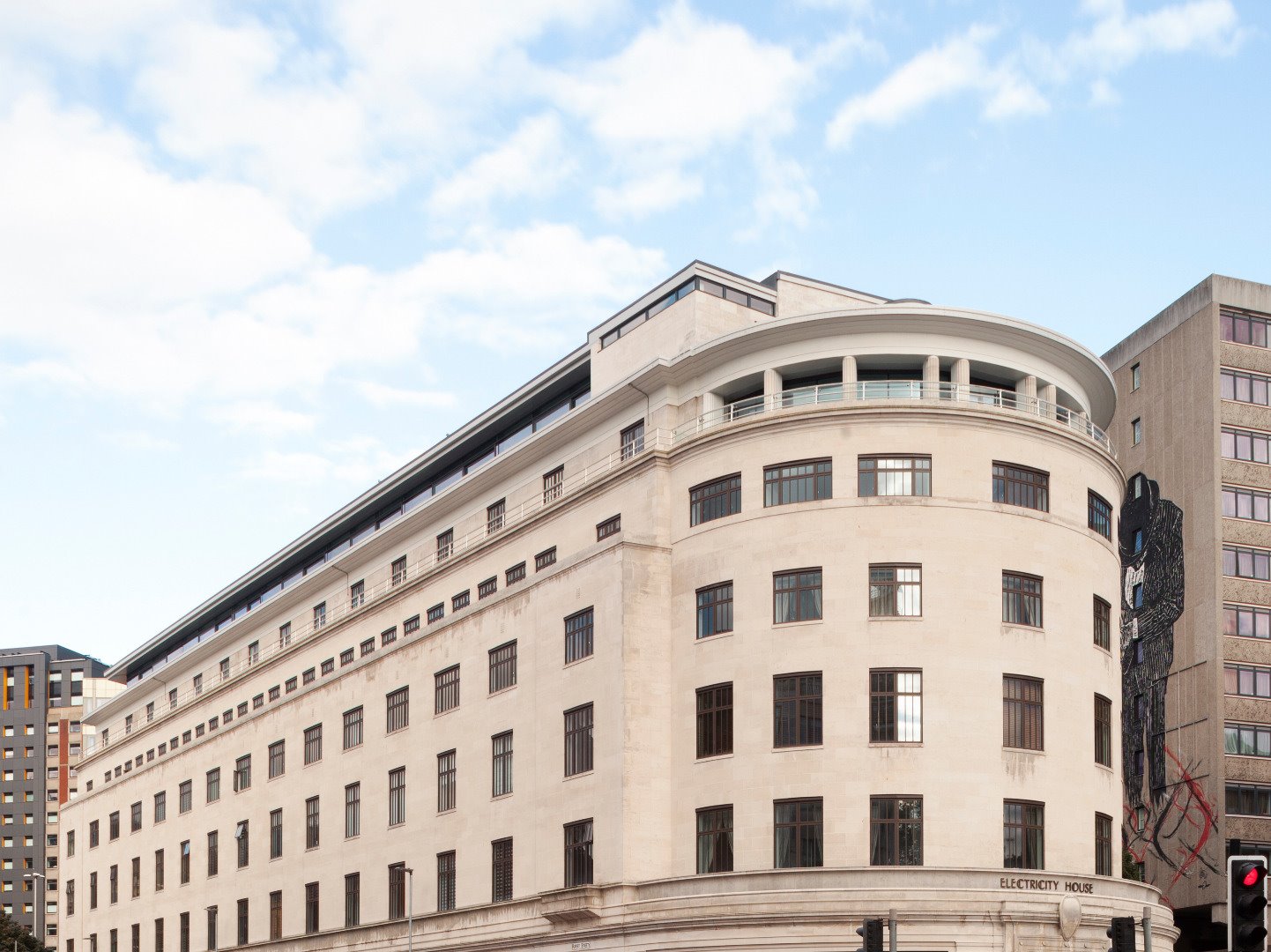 Situated in the heart of Bristol's city centre, the imposing Electricity House has been restored to its former glory by developer Crest Nicholson, bringing back the building's distinctive art deco style.
Originally designed by renowned architect Sir Giles Gilbert Scott, the Grade II-listed building is situated within a conservation area, and has been transformed into a mixed-use development of 85 high-specification luxury apartments and commercial space. Many of the original art deco features have been recreated, including the style of the window and door systems from Smart Architectural Aluminium, specified both for their authentic appearance and outstanding performance.
Supplied and installed by Techniglaze, one of Smart's specialist fabricator and installer partners, the company's Alitherm Heritage system provided the perfect solution for windows from the first to the fifth floor of the building. In excess of 300 windows were supplied and installed by Techniglaze, including 225 Alitherm Heritage units.
On floor five, the windows are fully opening, whereas on the lower floors, dummy vents and opening lights (with handles and friction stays) have been installed; these will then be made openable once the surrounding area is pedestrianised, but will remain locked in the meantime. Head boxes have also been fitted to the top of these windows to facilitate the installation of a natural ventilation system.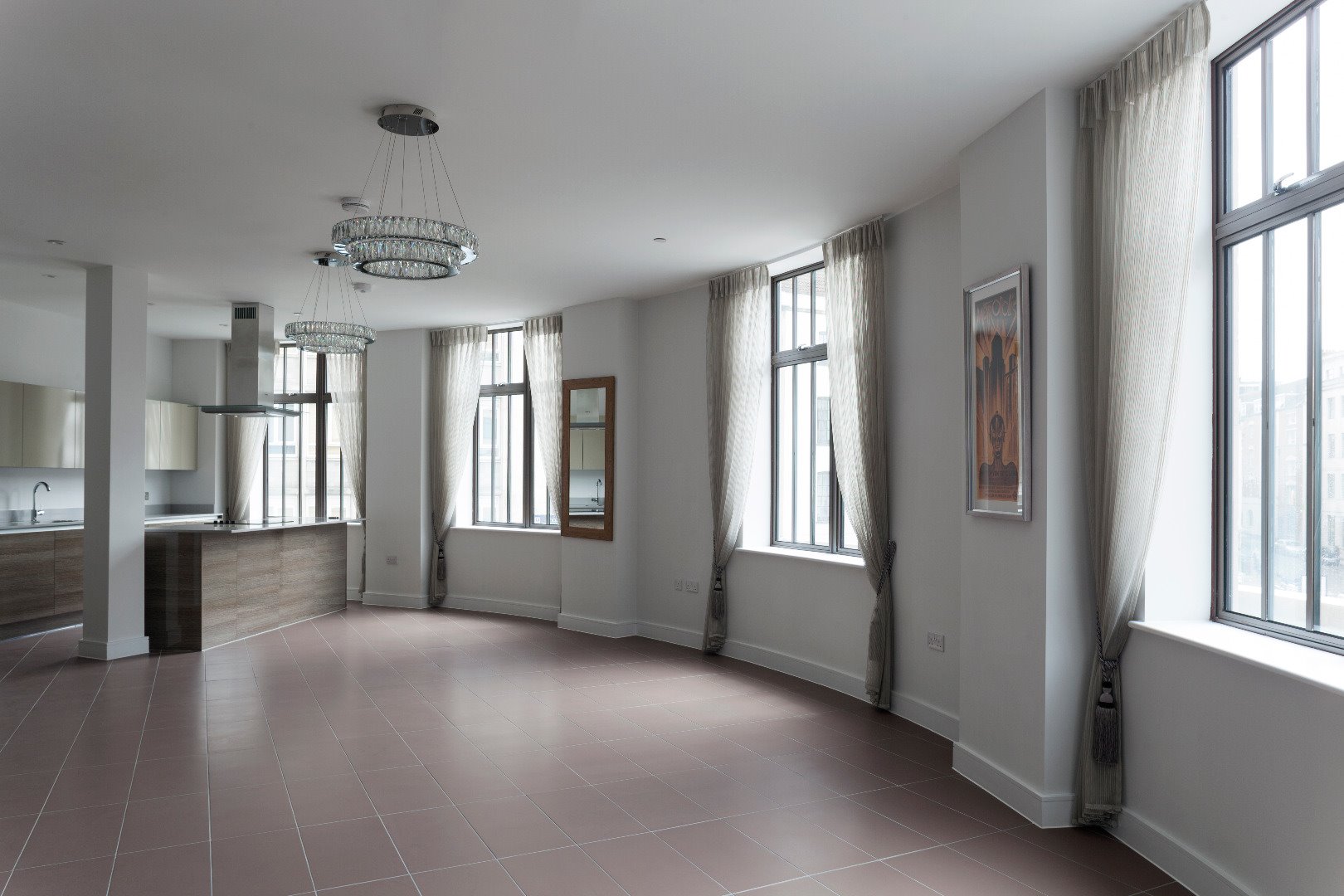 Despite the exceptionally slim lines of the Alitherm Heritage system, the units accommodated 36mm double glazed units to cater for the different levels of acoustic requirements specified by an acoustic engineer.
Speaking after the project was completed, Spencer Newman, Techniglaze Director, said: "This was both a technically and logistically challenging project, set right in the heart of Bristol city centre, but we are all delighted with the outcome. We worked closely with the Smart team and the client, Crest Nicholson, to make sure we were able to realise their design and performance aspirations."
Developed to precisely match the slim profiles of traditional steel windows that are a feature of many heritage projects and listed buildings, Alitherm Heritage nevertheless delivers the exceptional thermal performance associated with modern aluminium systems. This enables a 'B' grade window energy rating to be achieved - when fabricated with the correct specification and glazed unit.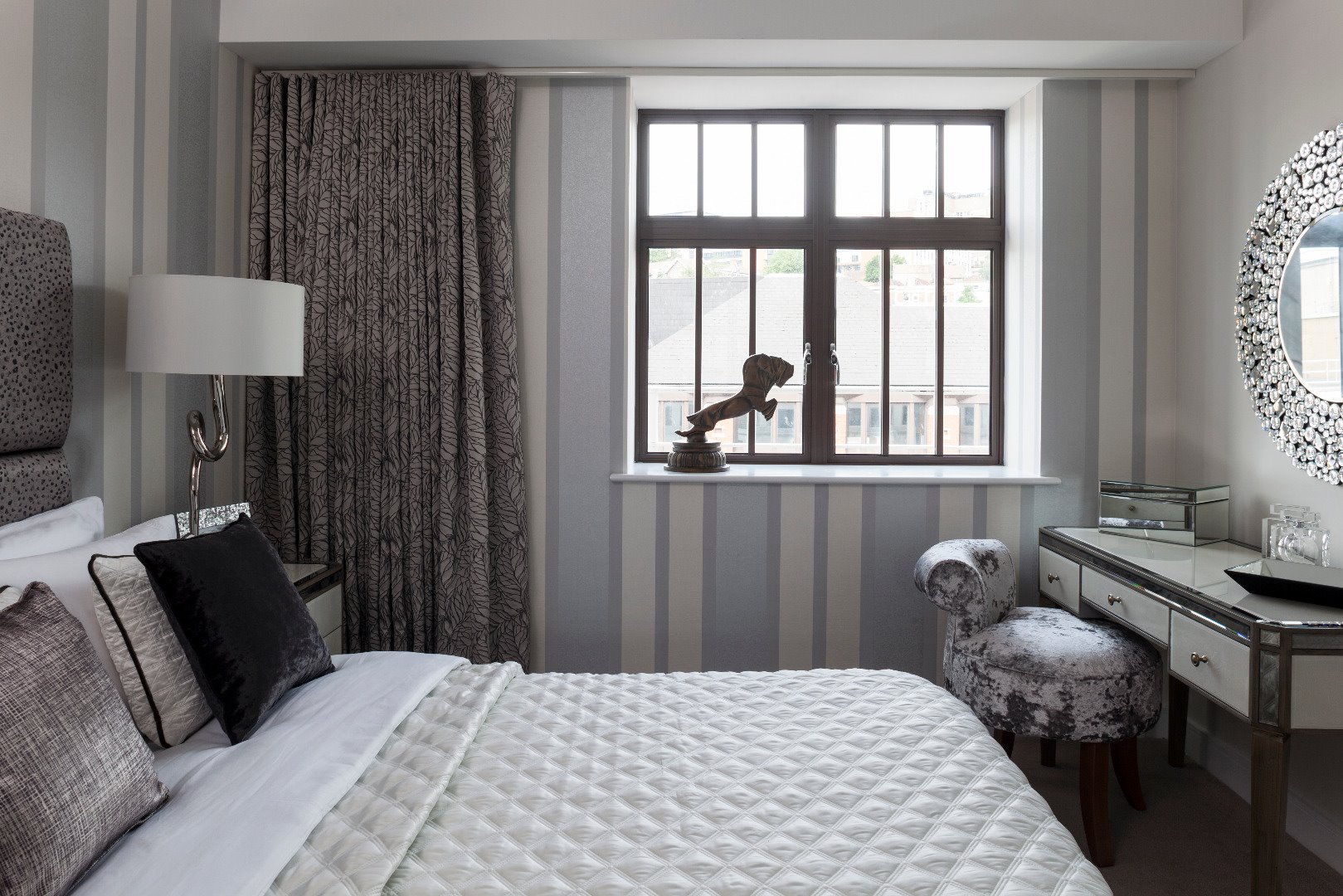 Smart Eco Futural system provided an equally elegant and thermally-efficient solution for the fifth floor balcony doors. 10 sets of double doors were specified, together with seven sets of Smart Wall commercial doors for the ground floor retail areas - including one automatic door for the disabled access entrance.
The window and door profiles were all produced in a dark brown polyester powder coat finish (RAL 8070) to match the building's original fenestration, providing a robust, durable and low-maintenance finish.
Smart's Managing Director, Eddie Robinson said: "Electricity House was exactly the sort of scheme that Alitherm Heritage was designed for, with the project sympathetically developed to retain this imposing landmark in the heart of Bristol's city centre. The system has helped maintain the aesthetic integrity of the original building, but at the same time enables the building managers and apartment owners to benefit from the comfort and cost efficiencies that modern aluminium materials deliver."