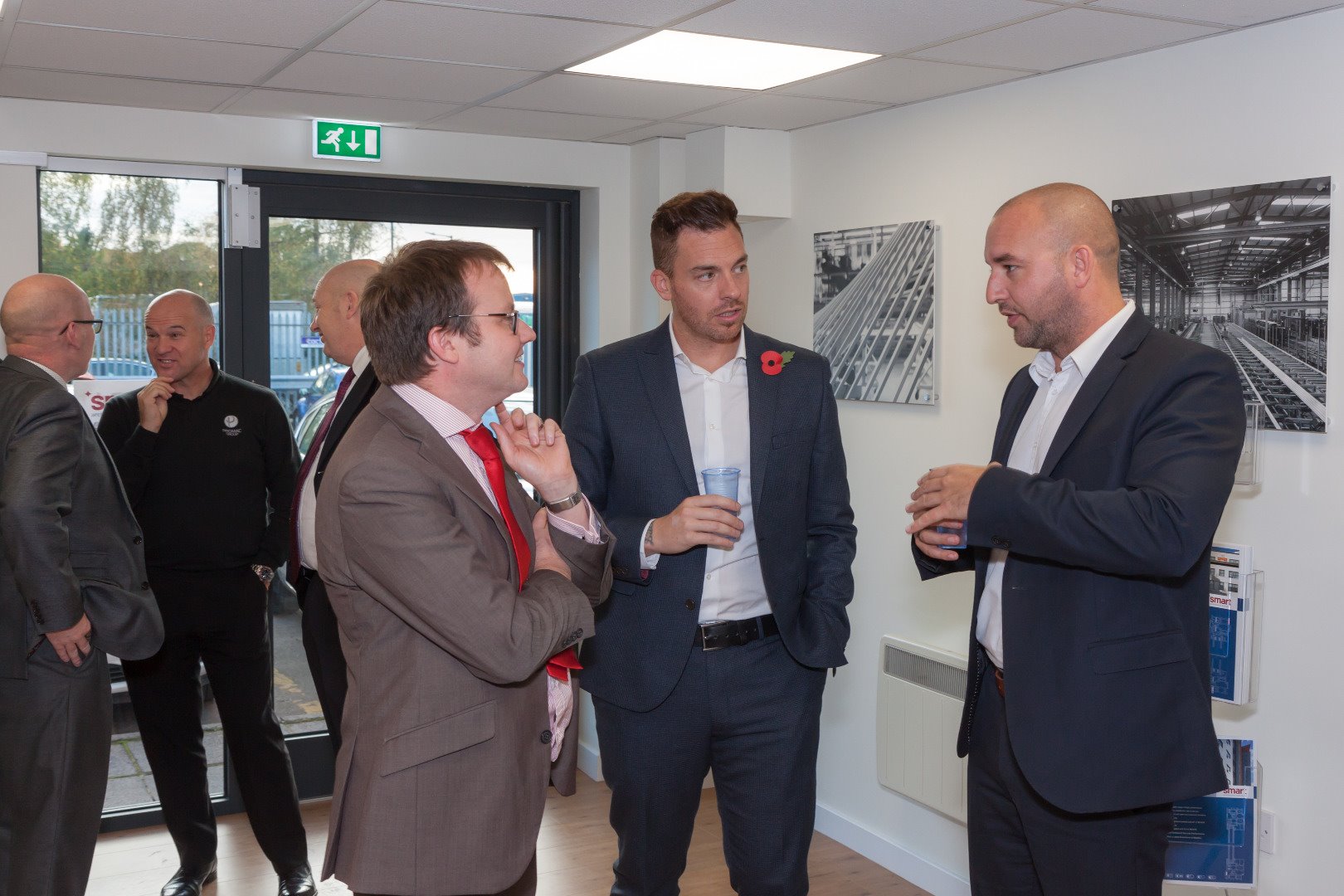 Following the opening of a dedicated distribution hub for Scotland earlier this year, Smart Architectural Aluminium welcomed both customers and industry contacts to the official launch of its new, purpose-built showroom which now forms an integral part of this new facility.
Displaying a wide range of the company's window, door and curtain walling systems, the showroom provides an opportunity for architects and designers to compare and contrast different systems and finish options, as well as to discuss their specific requirements in detail with Smart's experienced support team.
Reflecting an ever-increasing demand for aluminium products across Scotland, in both residential and commercial projects, the new showroom has been designed to help architects in their design and product selection processes, enabling them to examine the products' individual characteristics in situ.
Commenting on the launch of the showroom, Smart's Managing Director, Eddie Robinson, said: "Having made a firm commitment to our customers in Scotland by opening the new distribution hub, I'm delighted that we are now able to provide a permanent display for the Scottish construction industry. We were delighted to celebrate the formal opening of the showroom with our guests and to be able to provide tours of the new facility.
"We hope to inspire visitors to the showroom by highlighting not only the broad range of product options that we offer, but also the enormous variety of colour and finish options that we are able to provide from our dedicated, UK-based manufacturing and finishing plant."
In the last 35 years, Smart has grown to become the UK's leading manufacturer and supplier of aluminium systems. Over that period, the company has built an enviable reputation not only for the quality, breadth and depth of its product ranges, but also for its innovative and flexible approach to product innovation and the quality of its design expertise and technical support services.
Located close to Glasgow and with easy access to major transport links, this new distribution hub now stocks Smart's core range of profiles to suit the specific requirements of the Scottish market, enabling customers to make same-day collections and also to benefit from twice-weekly deliveries. A dedicated team is based at the centre, ensuring that Smart's renowned levels of support will be delivered to construction professionals across Scotland.