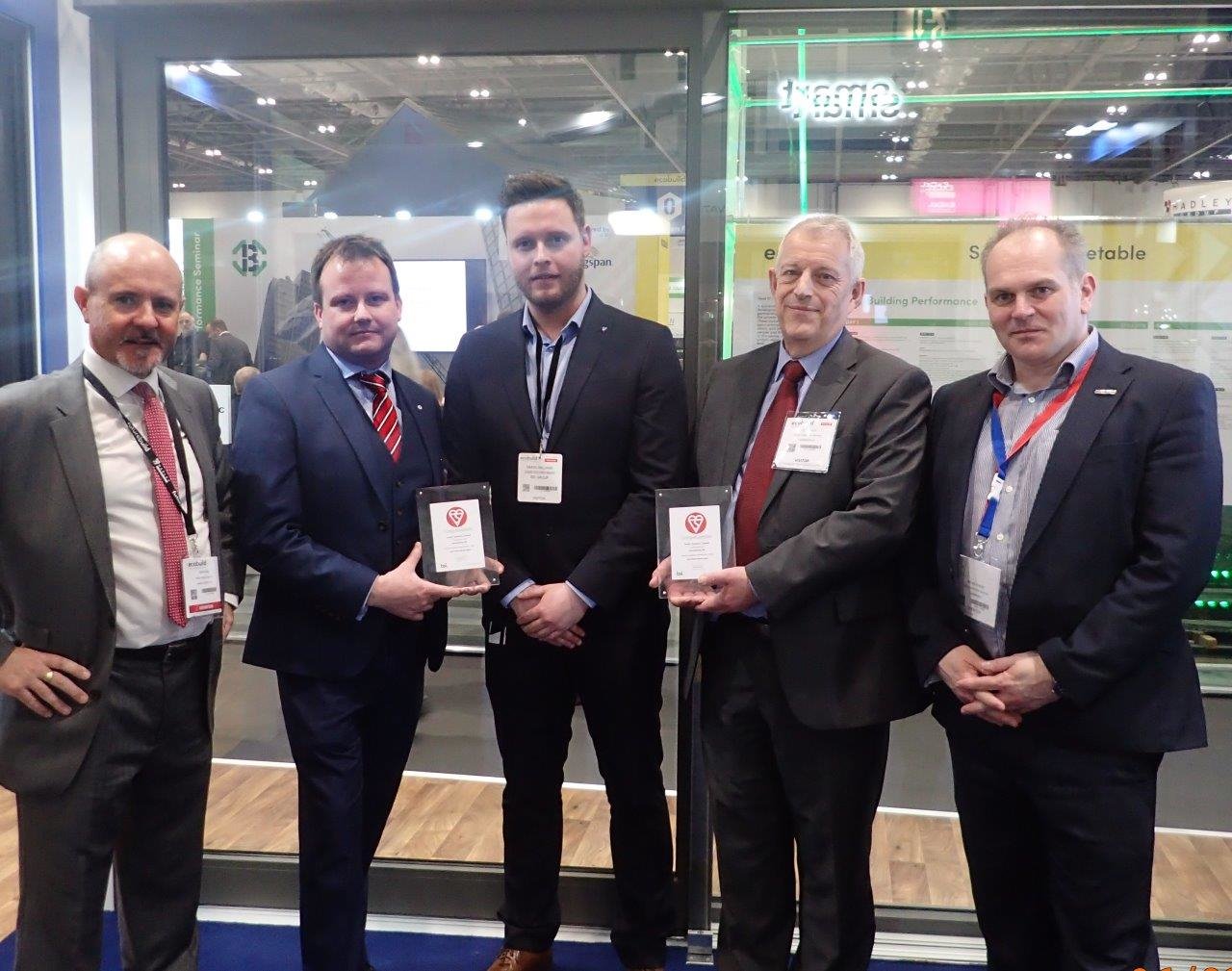 Smart Architectural Aluminium was presented with two awards by the British Standards Institute (BSI) at this year's Ecobuild exhibition, celebrating both the performance of its new Smart Wall auto slide door and the company's continued commitment to British Standards.
The first award presented by BSI recognised that the new Smart Wall door is the UK's first thermally-broken auto slide door to be fully tested to the PAS24 security standard. Available in both standard and fire-door options, the door features Dorma hardware and received a great deal of interest from visitors to the exhibition.
Smart also received an award from BSI for 10 years of standards excellence, recognising Smart's continued commitment to driving higher standards in aluminium systems, the company's achievement of PAS24 for its new Smart Wall door, being one such example.
On receiving the awards, Smart's Technical Manager, Anthony Murray, said: "We are delighted to receive these awards which are a real recognition of the quality culture that runs throughout our business. When designing new products or bringing new features to our existing ranges, we work closely with the relevant bodies to make sure we maintain consistently high quality, product and performance standards."