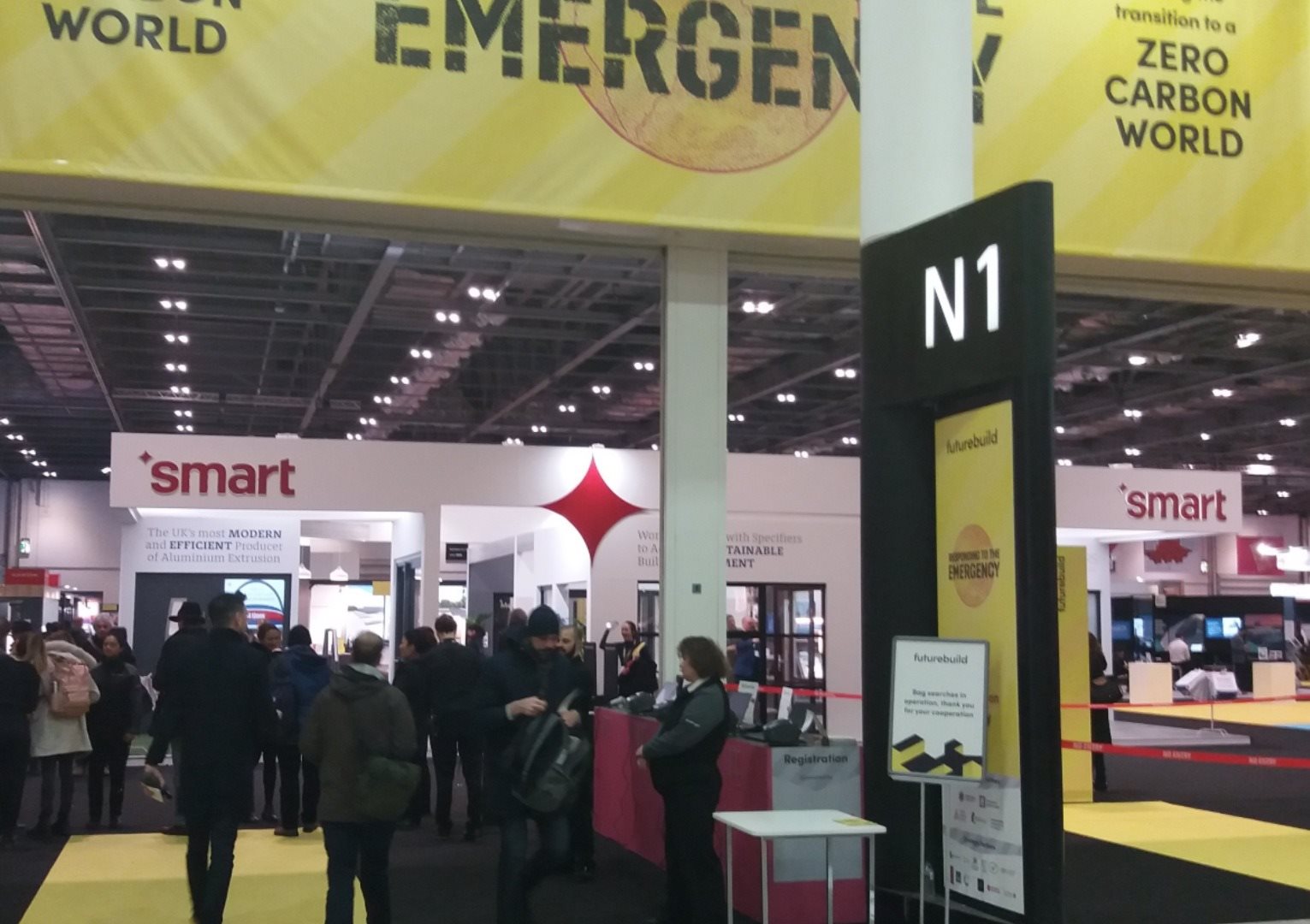 We were delighted to welcome visitors to our stand at this year's Futurebuild exhibition, with our displays of products and innovative solutions attracting huge interest.
With the theme of this year's exhibition focused on innovation, we were delighted to be one of a small number of manufacturers on the 'Futurebuild Innovation Trail'. This enabled us to display a number of project innovations that the Smart design team has developed to meet the design objectives of individual projects, working with architects and contractors to develop solutions that deliver aesthetic, performance and construction benefits
At the heart of the stand was a stylish room set, which brought together our Heritage Collection of products. In this area, the elegant Alitherm Heritage Window and Door and Designer Door systems were integrated with our brand new IDA interior screen and Aliver walk on roof systems, creating a fully integrated exterior and interior design style.