On 29 June, the Prime Minister announced a major school rebuilding programme for the UK, which will not only start to address the problems of ageing school buildings, but will also help to create the extra space needed for the growing number of secondary age pupils.
50 school building projects are to be identified later this year, with these projects sharing £1 billion as the first phase of 10-year investment programme. Work on these major projects is expected to start around the middle of next year, but in the meantime, an extra £560 million is being made available for upgrades and repairs to schools for the next academic year.
The Prime Minister announced: "This major new investment will make sure our schools and colleges are fit for the future, with better facilities and brand-new buildings."
Commenting on the news, Smart's Managing Director, Eddie Robinson, said: "The Government's focus on re-building schools is great news for education across the UK. We will bring our experience and expertise to bear in supporting this initiative, working with our fabrication and installation partners to deliver effective and efficient solutions for these critically important projects."
Smart's systems have been used extensively across a wide range of both new build and refurbishment education projects, from nursery and primary schools right up to some of the UK's most prestigious universities, including University College London, Säid Business School Oxford, University of Manchester, and The University of Glasgow.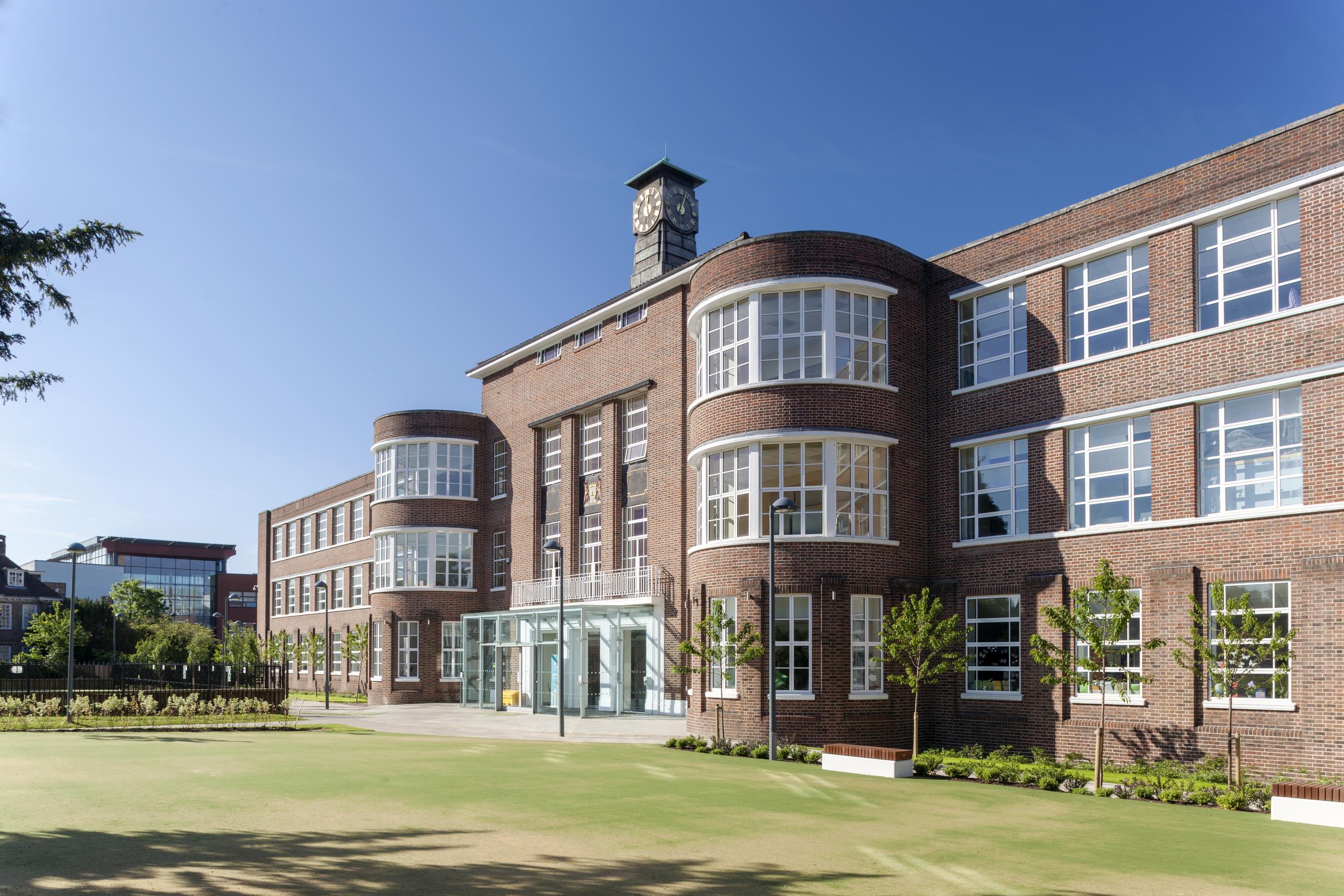 The Lanchester Community Free School, the University of Roehampton and Ivanhoe College are just three of many project examples in this sector, each demonstrating the company's range of systems and solutions, selected to meet specific requirements.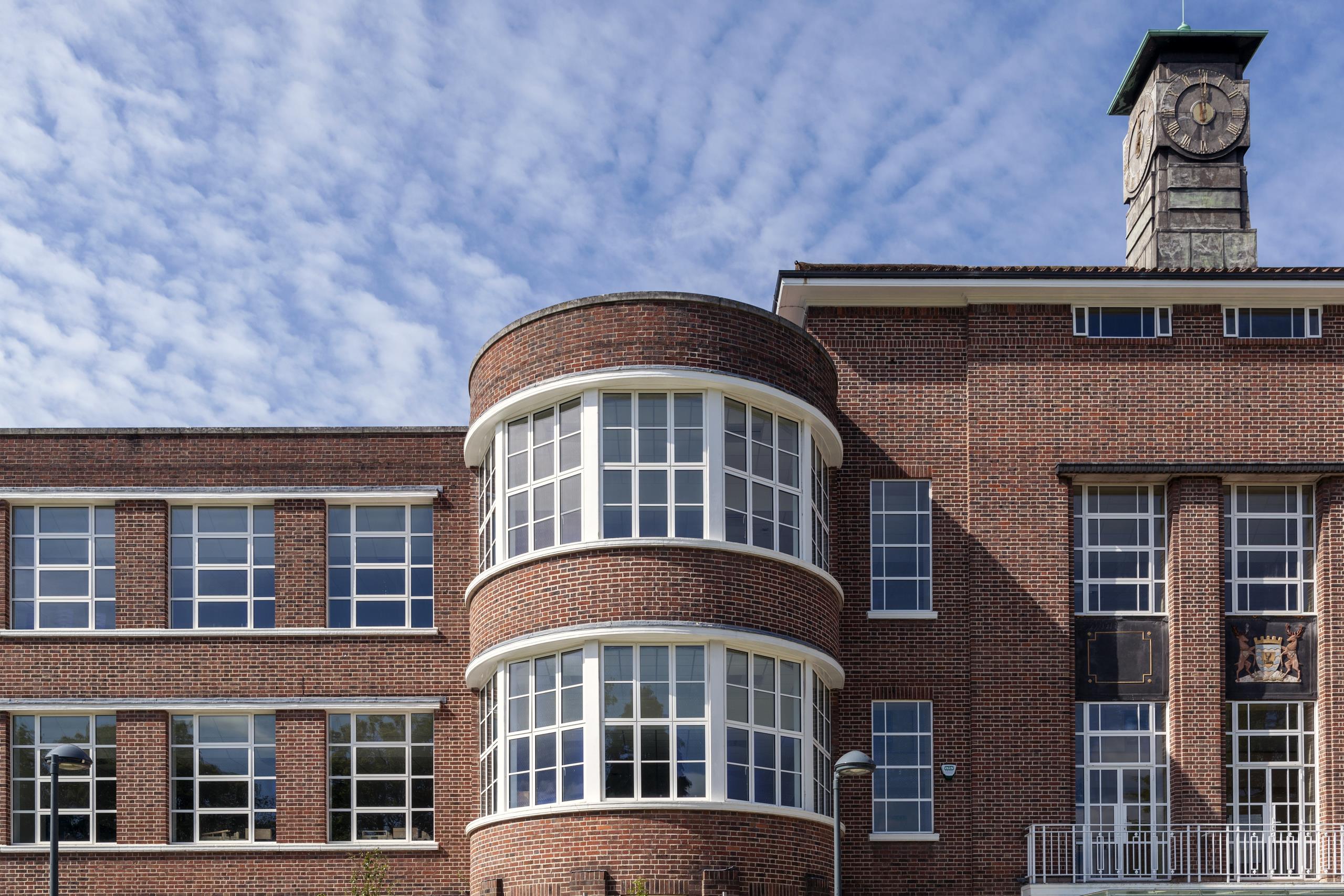 For the refurbishment of the Art Deco-style Lanchester building in Watford, windows and doors from the company's Alitherm Heritage range were specified. Originally built in 1938 the building, which is locally listed due both to its historical and architectural significance, was completely transformed by Martindales Architects for West Herts Community Free School Trust and is now home to the Lanchester Community Free School.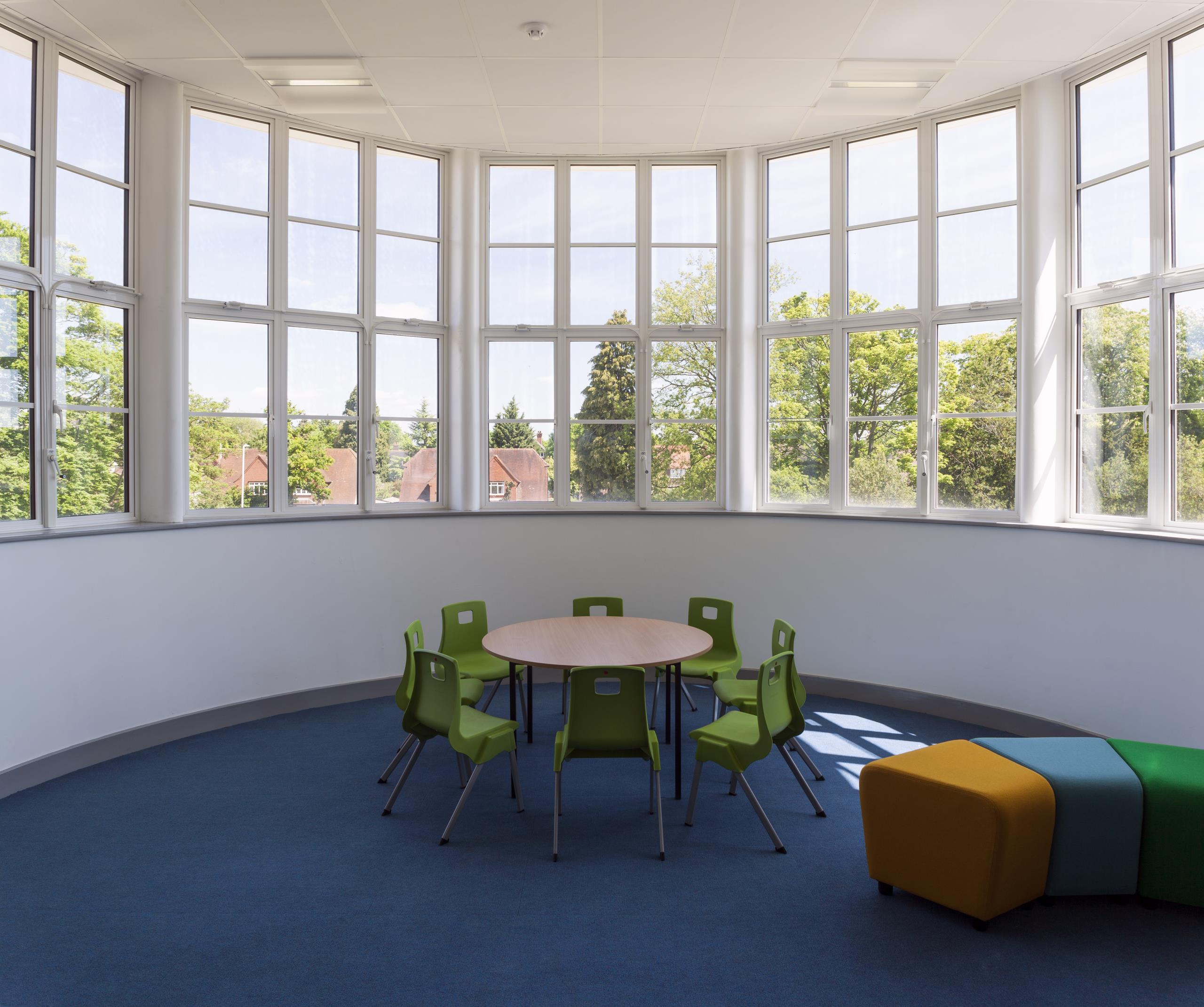 With a design requirement to retain the slim lines of the building's original steel windows, over 70 window assemblies (covering approximately 650m² in total) and 15 door entrances were installed from the Alitherm Heritage range, the doors being set in the Smart MC Wall curtain wall system. The window and door profiles were all finished in white polyester powder coating at the company's state-of-the-art paint facility, matching the materials being replaced and providing a robust, durable and low-maintenance finish.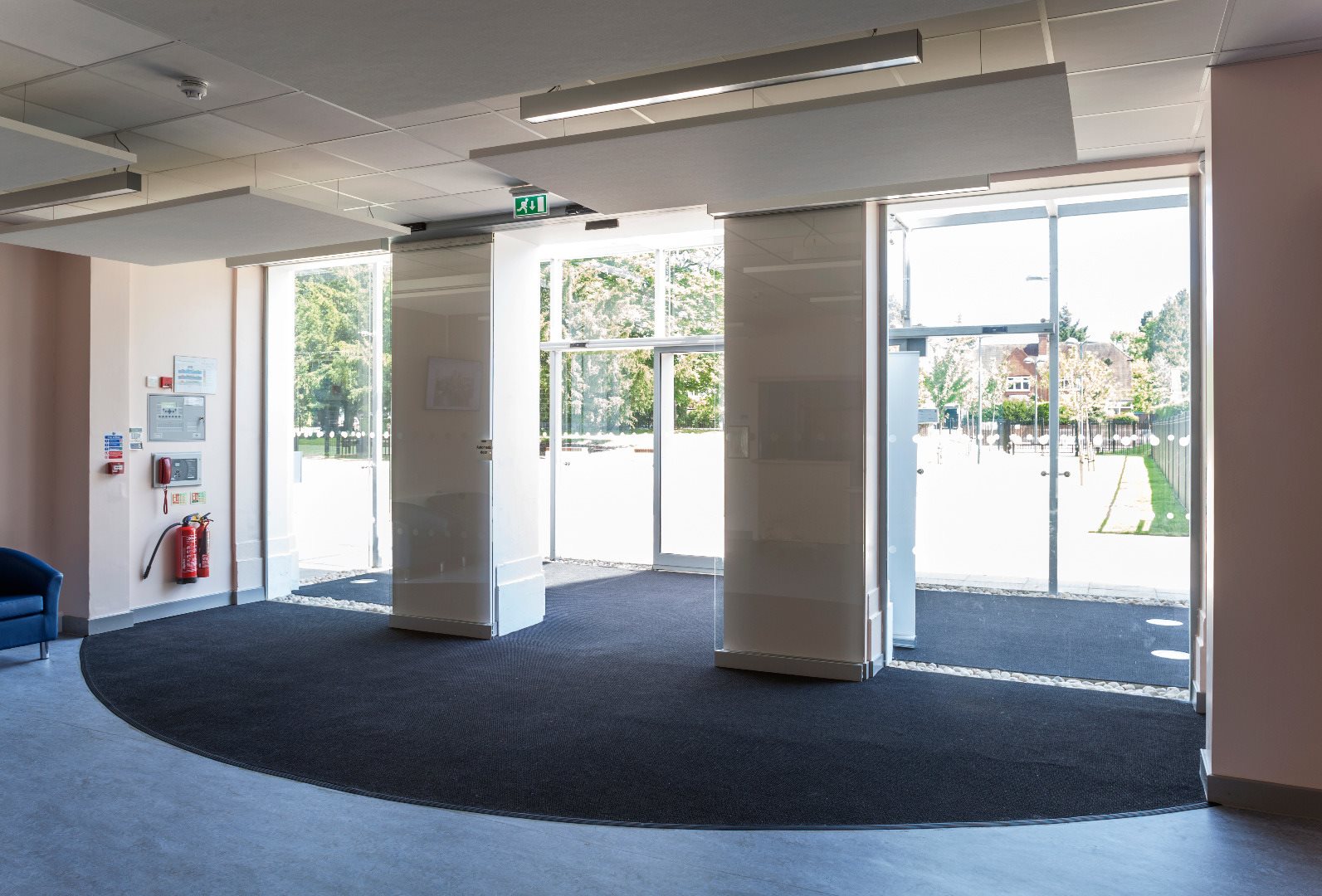 Designed specifically to meet the requirements of heritage projects and listed buildings, all Alitherm Heritage windows feature a polyamide thermal break to deliver enhanced thermal performance and the slim sightlines provide a BRE Green Guide A+ Rating. Similarly, the Smart Wall doors are ideally suited to school projects, which typically have a high footfall and heavy usage. Certified to PAS24 for security and BS6375 for weather testing, Smart Wall rebated doors are also available to provide an effective 'anti-finger trap' solution, which is perfect for heavily trafficked, public buildings. Designed at the request of a local authority to provide a higher level of watertightness rebated whilst maintaining anti-finger trap solution.
The award-winning University of Roehampton library is at the heart of the university's 54 acre campus and features a range of Smart systems, including MC Wall curtain walling, EcoFutural windows and doors and Smart Wall entrance doors. Given that the library has been designed to be a passive building in terms of energy, with highly-insulated facades and high levels of air-tightness, the highly thermally-efficient EcoFutural system was specified for the library's doors, with the striking large-format units a key element of the building's design.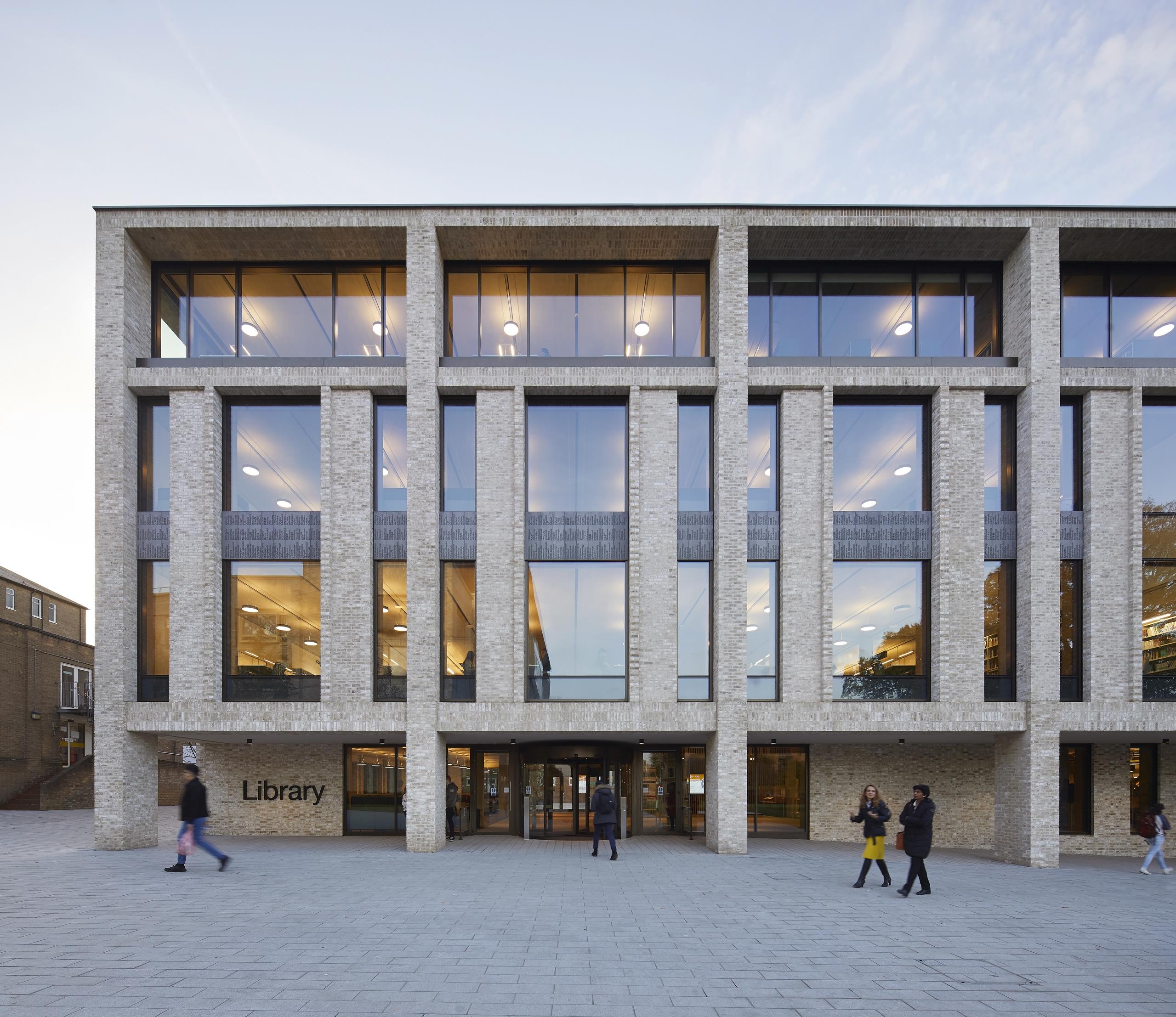 The design of the curtain wall system also created a dramatic façade, featuring concealed transoms which have enabled seamless 'glass-to-glass' joints to be used, as well as accommodating a series of masonry panels.
Delivering a perfect combination of aesthetics and performance, EcoFutural is ideal for high occupancy public buildings such as schools and universities, with the range containing high-performance, high quality single and double doors as well as tilt and turn, pivot, fixed and open-out casement window options.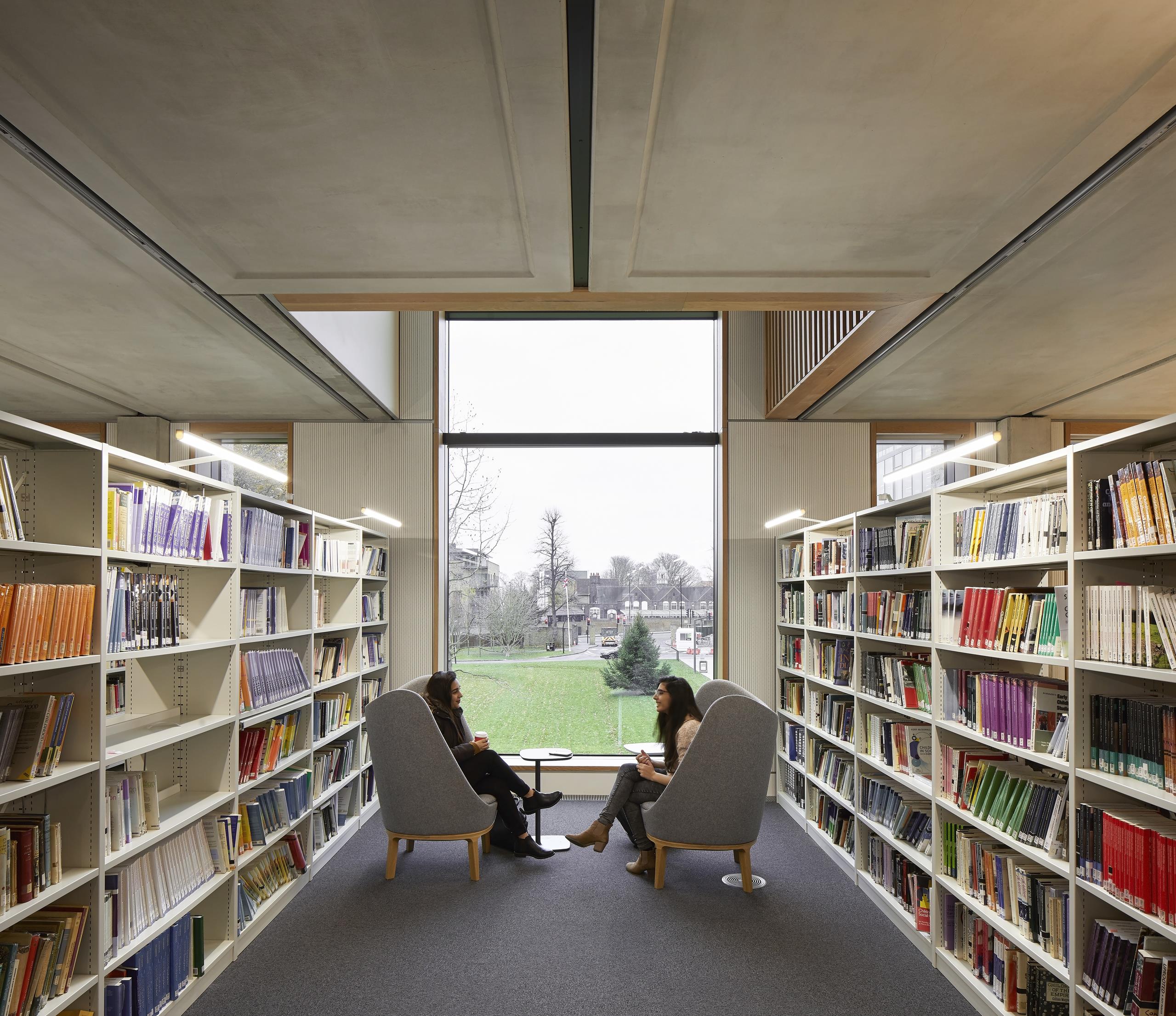 For Ivanhoe College, the installation of Smart Alitherm 600 windows made a significant improvement, not only to its outward appearance, but also to the learning environment and to the energy efficiency of the building. The programme to replace the school's old windows with the modern, thermally-efficient Alitherm 600 system followed the successful completion of the first phase of an extensive refurbishment programme in March 2013, with the windows having been installed with minimal disruption to both staff and pupils, allowing the school to continue to operate.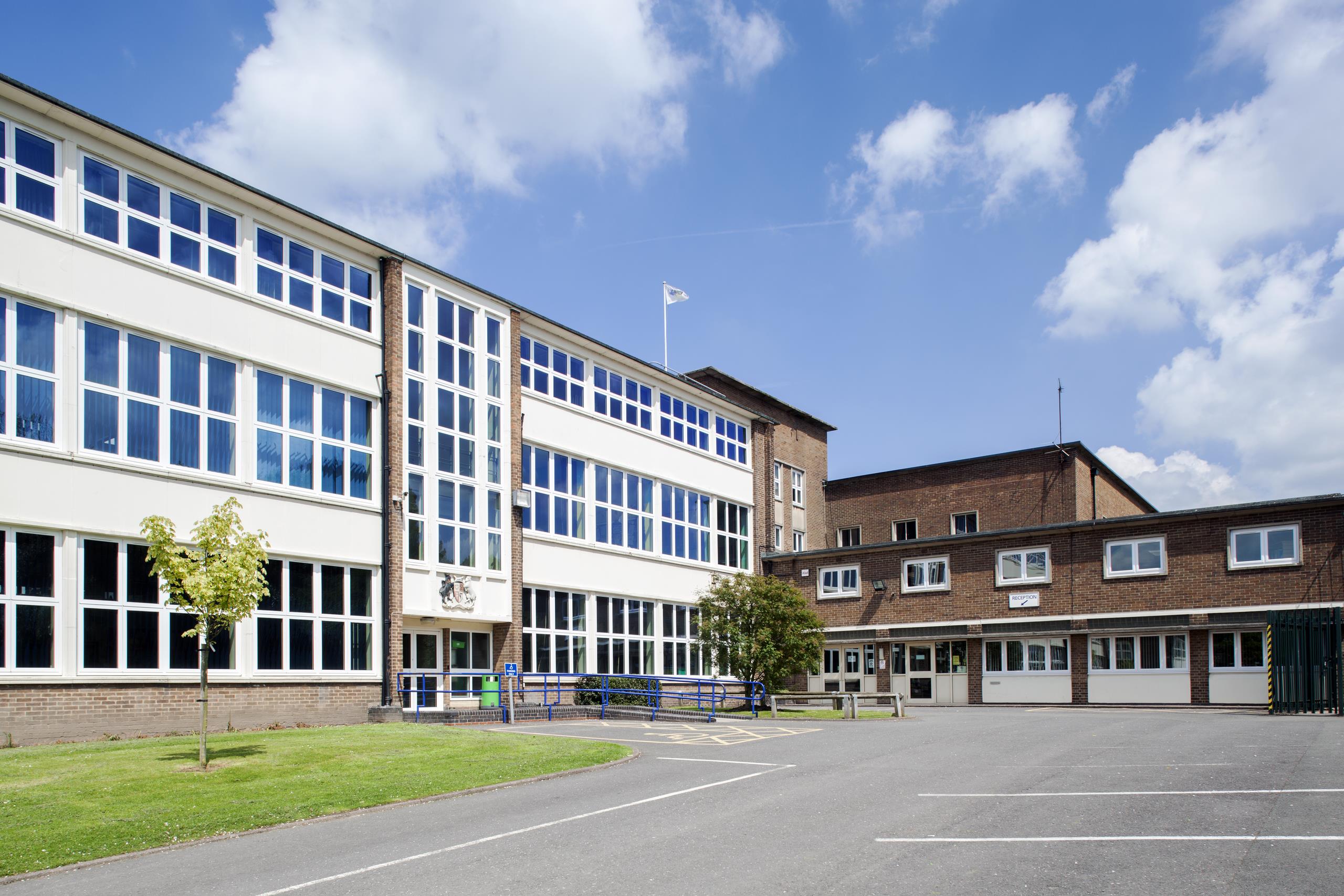 This versatile Alitherm 600 system provides a wide range of solutions for light commercial applications. Offering the design flexibility to create the appearance of a traditional casement window, or a more contemporary style for modern applications, the system is the perfect solution for schools such as Ivanhoe. Alitherm 600 provides excellent thermal performance and is designed to meet the exacting requirements of Document L 2020.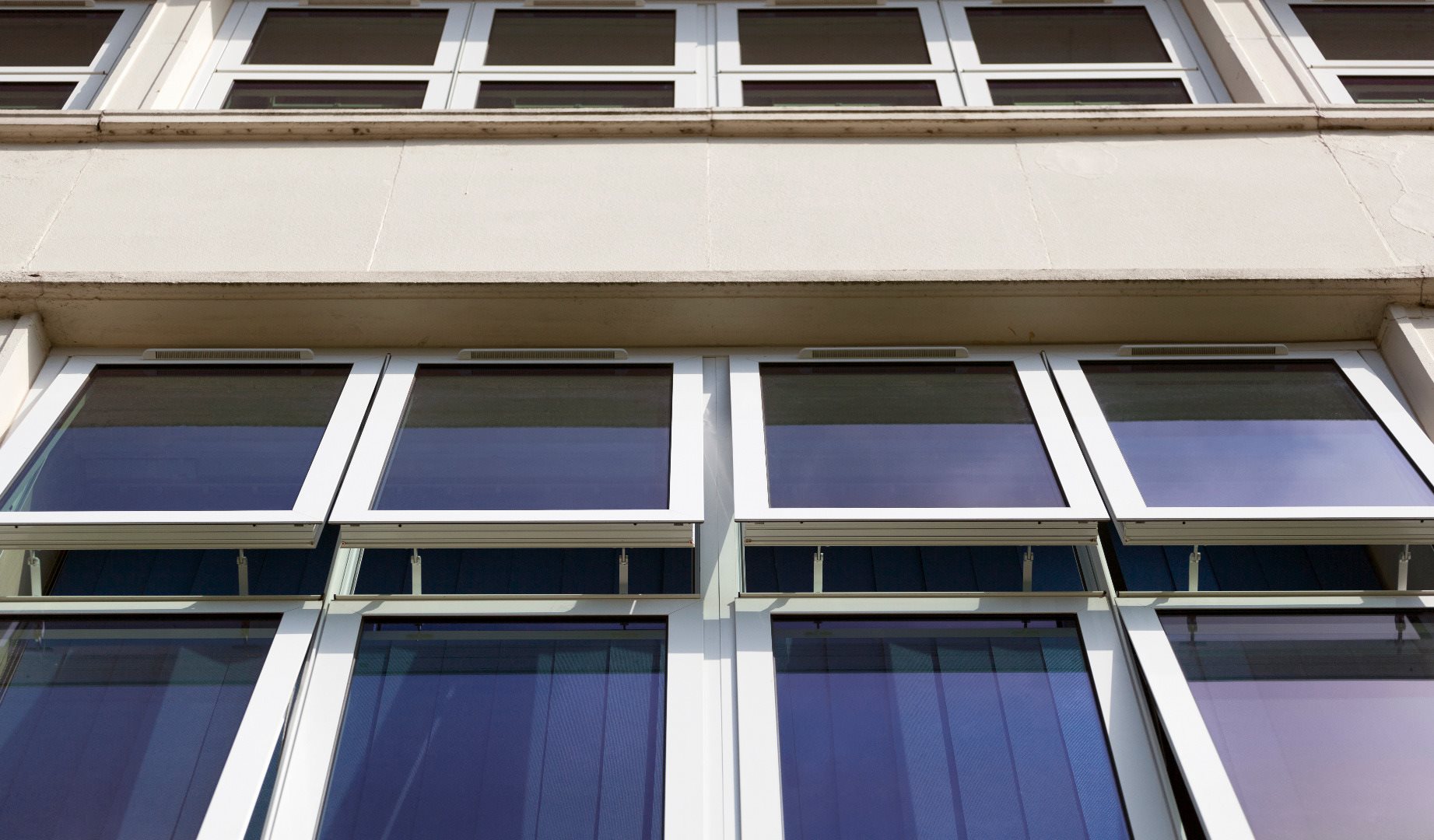 For all these projects, Smart worked closely with the design and construction teams, providing support at each stage of the programme from initial design through to installation, including product advice and fabrication and installation information and guidance.
Where required, Smart's experienced technical support team is also able to develop and manufacture innovative product solutions to solve any aesthetic, performance or construction issues that may arise. By responding quickly and efficiently, the team ensures that each project runs smoothly and meets its design vision and performance specification.
Eddie Robinson continued: "Our development team works closely with clients, architects and our fabricator and installation partners to deliver the right solution for each individual project, making sure that we deliver systems that work successfully from both an aesthetic perspective, and a construction one.
"Across our Alitherm and MC Wall ranges, we have seen schools transformed into modern, bright and energy efficient buildings, providing benefits to both students and staff. We have a huge portfolio of products and systems that we can draw on depending on the specific project requirements, including our high-performance EcoFutural range, which offers a wide choice of options for the ultimate in thermal performance and weather protection."
Sustainable performance is one of the key themes that runs right across the Smart business, with products such as EcoFutural delivering outstanding energy efficiency. As well as developing these high-performance products, the company is also fully committed to working towards a greener, more sustainable environment and to ensuring that every aspect of its activities, from the procurement of raw materials to the delivery of finished goods, is conducted in accordance with sound environmental practices and in line with both UK and EU environmental regulations and legislation.
This approach extends to raw material sourcing, with the company top of the Building Research Establishment's (BRE's) Responsible Sourcing league table for suppliers of aluminium products in the UK. BRE established the Framework Standard for Responsible Sourcing (BES 6001) to enable manufacturers to ensure, and then prove, that their products are made with responsibly sourced constituent materials.
Eddie Robinson concluded: "With a tailored range of products backed by our market-leading technical support services, we have a complete package of solutions for the education sector. We are looking forward to working with local authorities, schools, architects and designers, as well as our supply chain partners, to help deliver the Government's rebuilding programme and to support the regeneration of our critical education infrastructure."