We have earned an enviable reputation for the manufacture of aluminium extrusions to the highest quality and standard.

Smart's 14 metre aluminium extrusion cooling beds
Environmental policies at the heart of our processes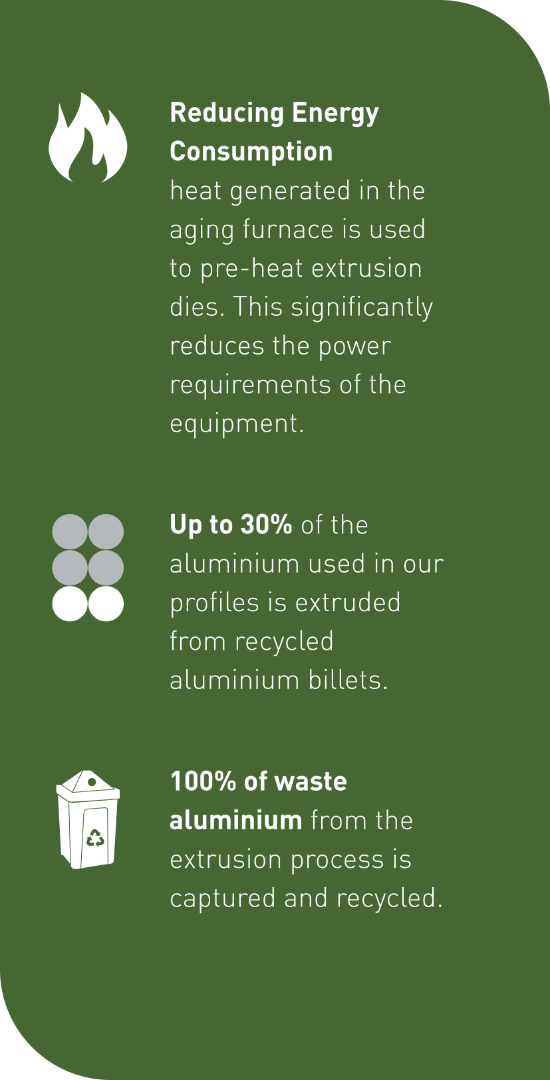 We operate three aluminium presses; one 8" 2,200 tonne, one 8" 2,500 tonne extrusion press and in 2016, we commissioned a new 6" 1,500 tonne extrusion press, giving us an annual total production capacity of 30,000 tonnes.
Our extrusion presses utilise state of the art manufacturing software to minimise production waste, whilst maximising the efficient use of aluminium billets. 100% of waste aluminium from the extrusion process is captured and recycled into aluminium billets ready for production.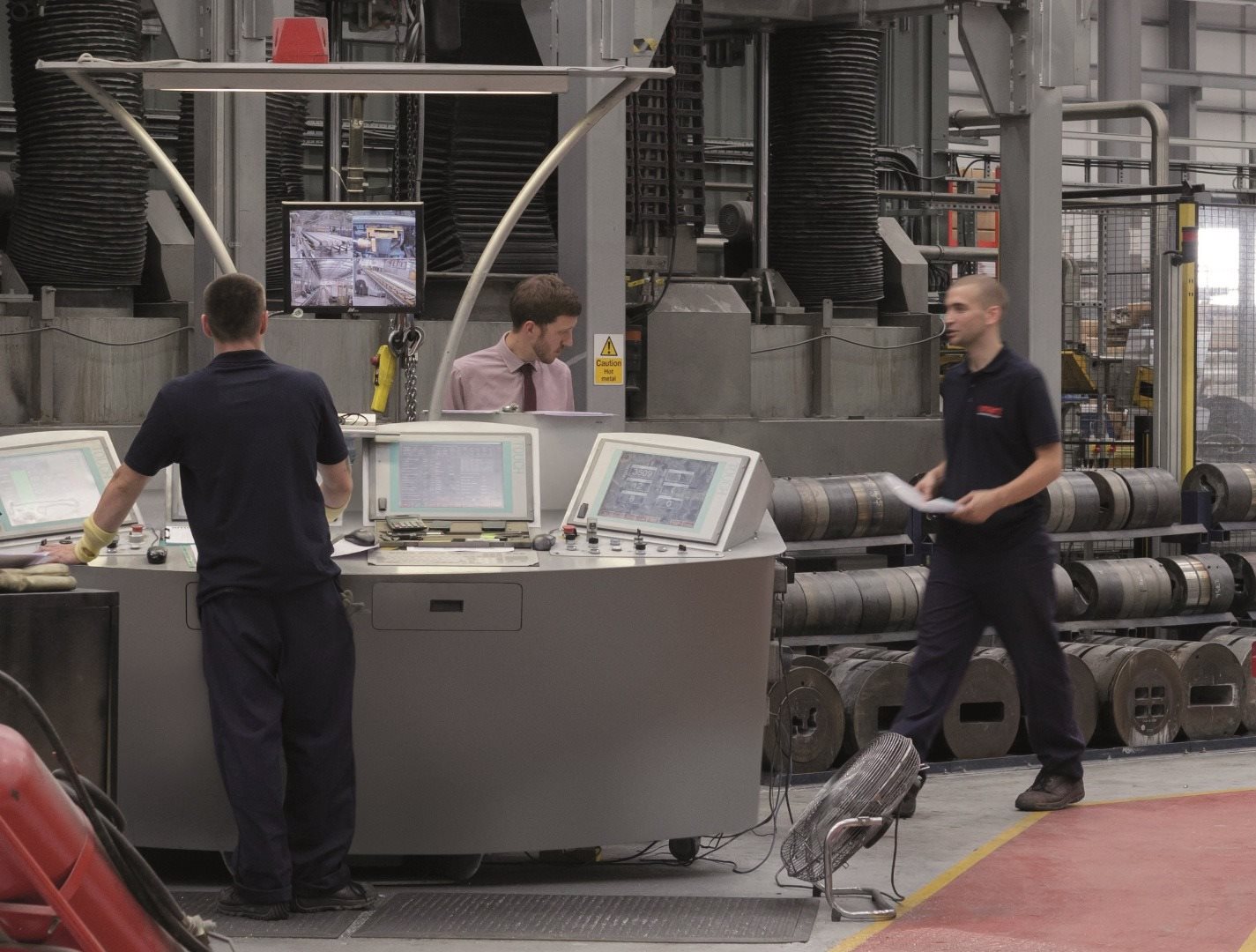 Smart's three presses produce 30,000 tonnes of extrusion per annum.
Reducing Energy Consumption
We have invested in the most modern extrusion presses that recycle the heat generated in the aging furnace to pre-heat extrusion dies. This significantly reduces the equipments' power requirement.
Recycled Aluminium Billet
Up to 30% of the aluminium used in our profiles is extruded from recycled aluminium billets.