With a wealth of experience and technical expertise, over the last forty years we have grown to become the UK's leading manufacturer of aluminium systems.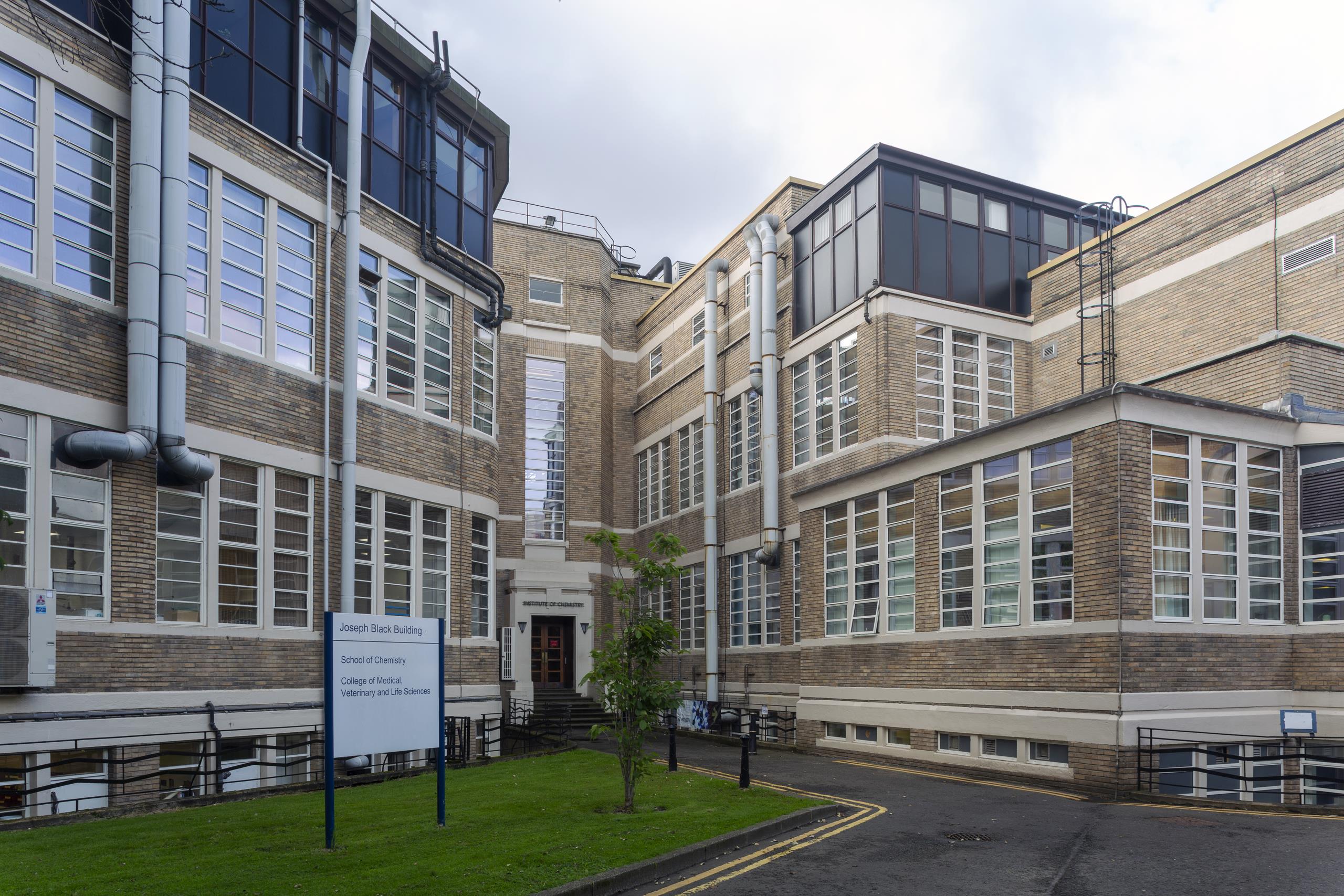 ​Project: Joseph Black Building, University of Glasgow
Our unrivalled range of high-performance, high-quality systems provides solutions for both commercial and residential projects, with an extensive collection of window, door, roofing and framing systems, all backed by market-leading technical support.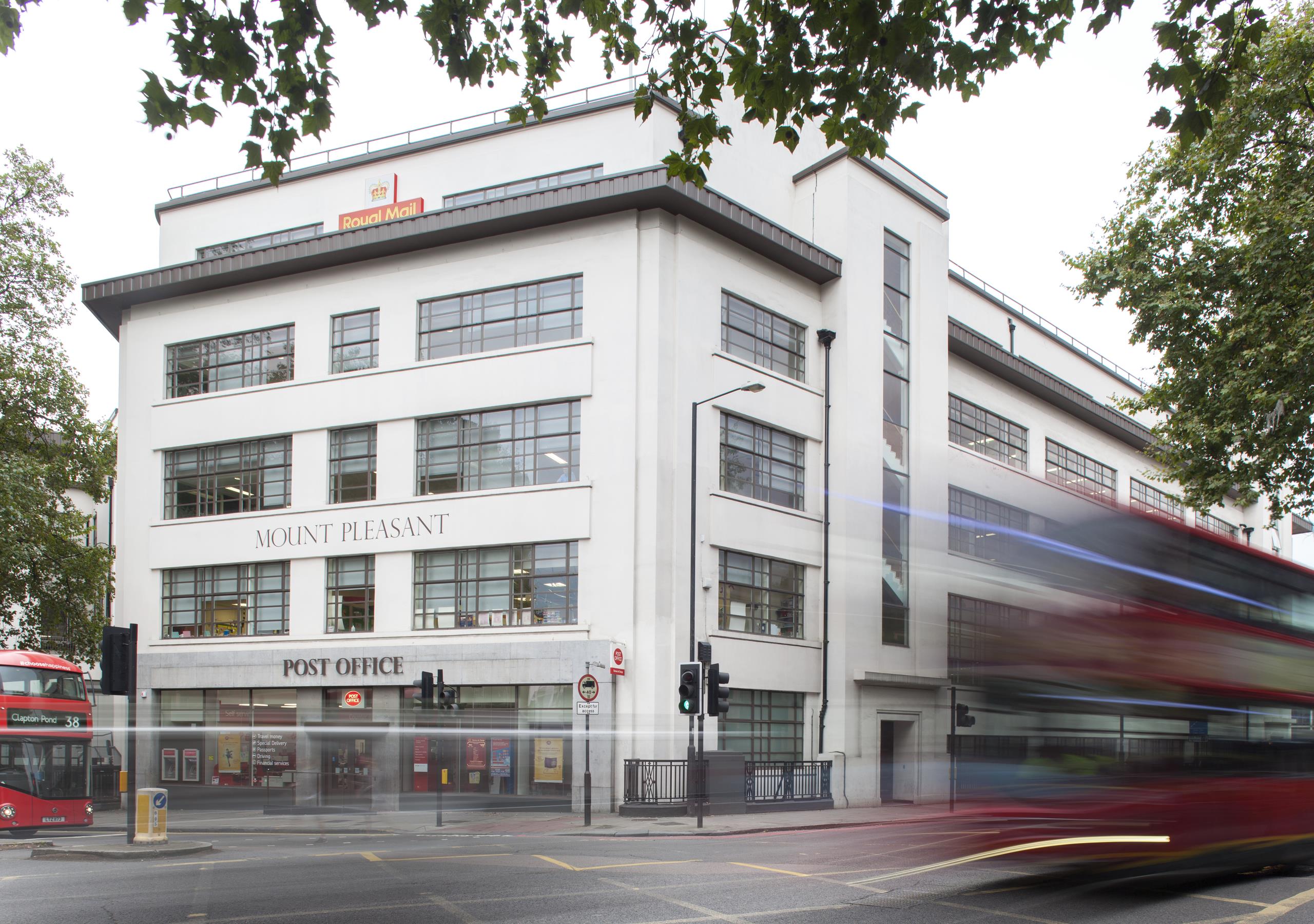 Project: Royal Mail Mount Pleasant Post Office, London
Our systems have been specified on a wide range of high profile projects through the UK, including the Mount Pleasant Royal Mail office in London, the ss Great Britain visitor centre in Bristol, Lanchester Free School in Watford, the Hard Rock Hotel in London, Glasgow University and Kingston Hospital.
End to end capability: the UK's most efficient aluminium systems manufacturing plant.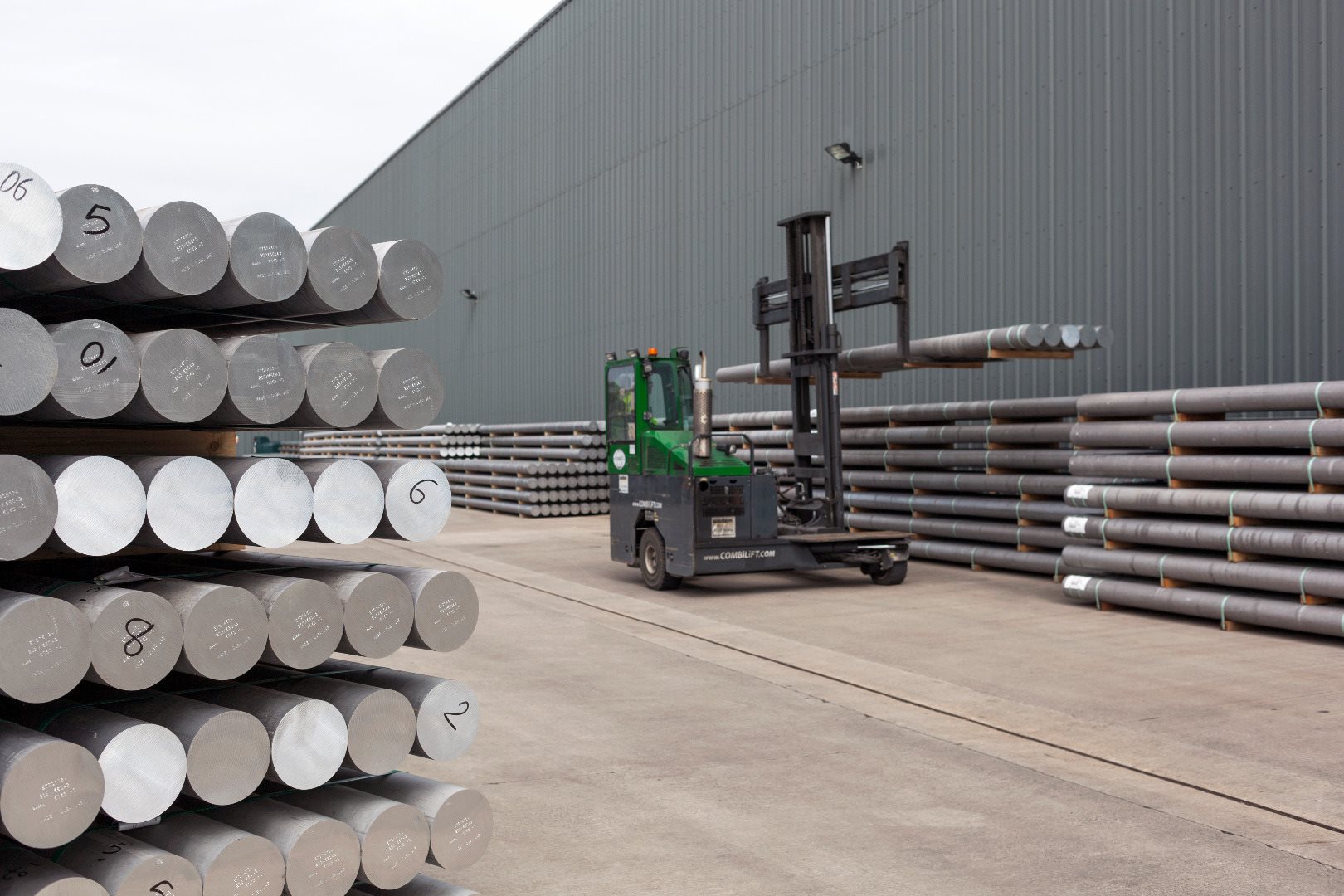 Smart topped the BRE's Responsible Sourcing Table for Aluminium Suppliers in 2020. Photo: Aluminium billet is stored prior to extrusion.
All our systems are manufactured from start to perfect finish at our purpose-built, 60,000m² plant in the South West of England. The most modern and efficient of its kind in the UK, the plant is home to our three state-of-the-art aluminium extrusion presses, two dedicated paint lines and finishing facilities. This means we have complete control of the whole process, ensuring every profile we manufacture meets our exacting quality and performance standards.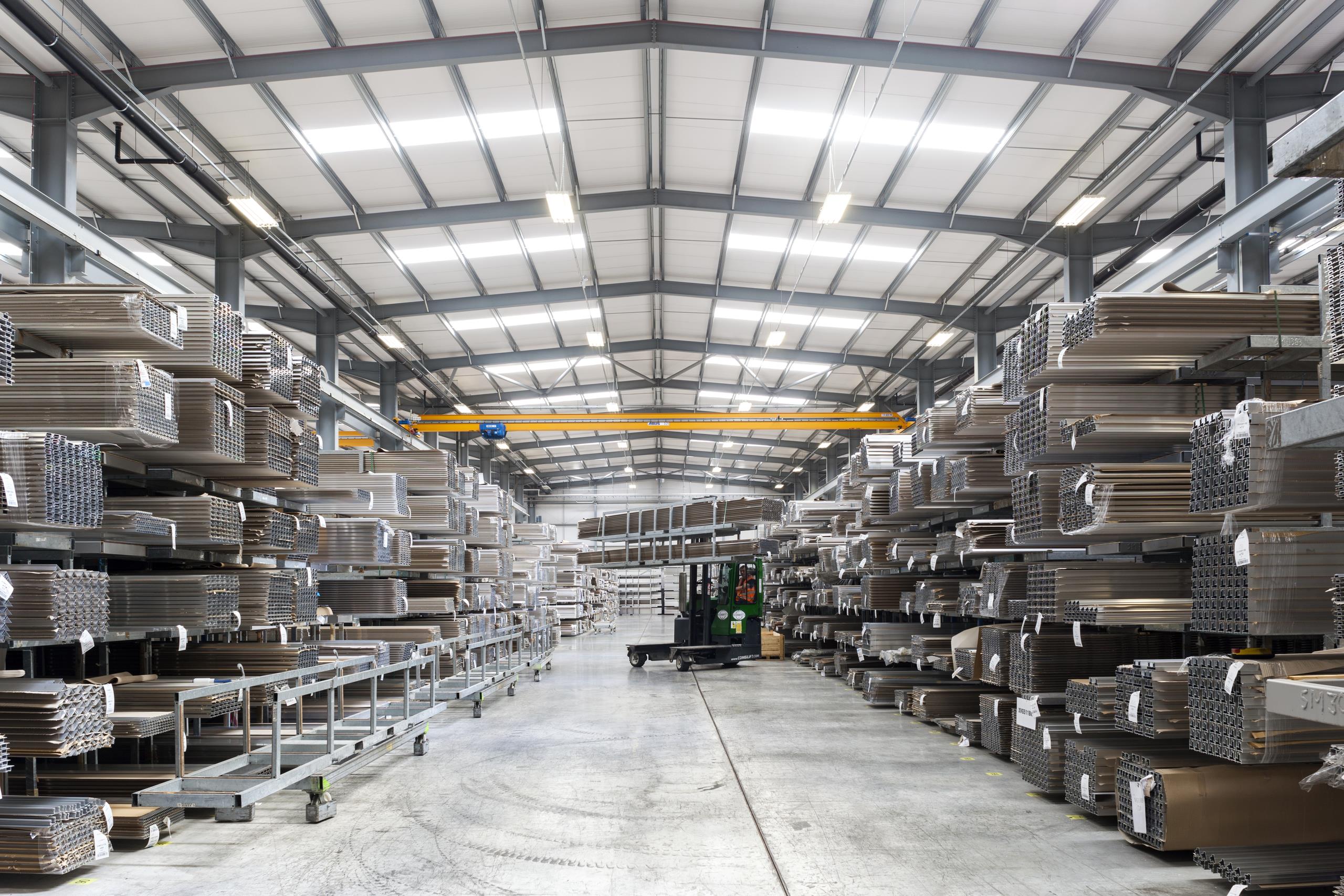 Aluminium profile 'half-parts' are stored prior to 'rolling', where the polyamide thermal break is inserted into the profile.
High quality, high performance systems – Made in Britain

Our products all come with the assurances you would expect from the UK's leading supplier of aluminium systems. The elegant aluminium profiles are designed to provide strength, security and durability, ensuring we deliver elegant and robust solutions that require minimal maintenance and deliver outstanding performance over a lifetime of use.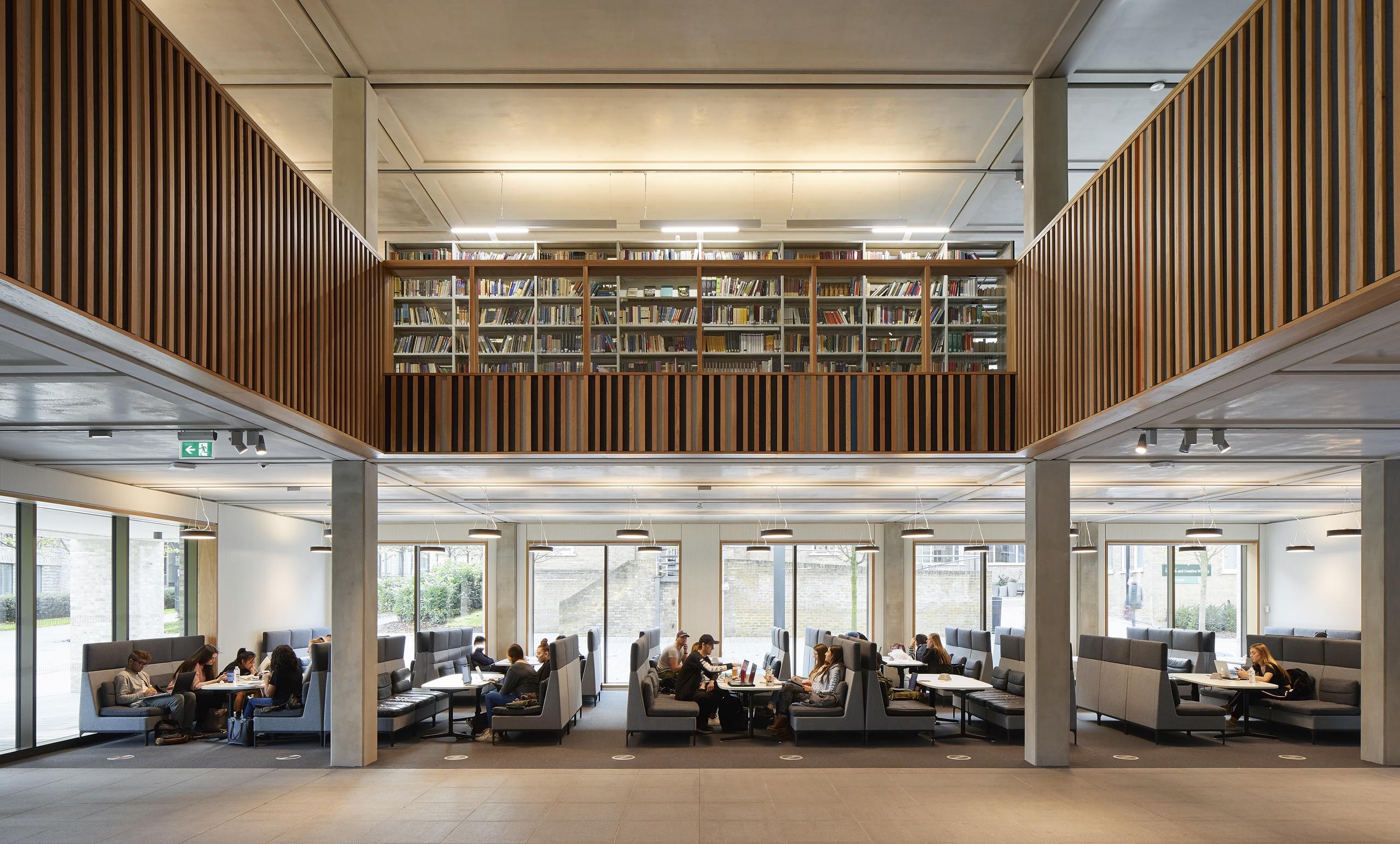 Project: Roehampton University Library
We are also a proud member of Made in Britain, an organisation which brings together the best of British manufacturing and provides a forum for businesses to share best practice.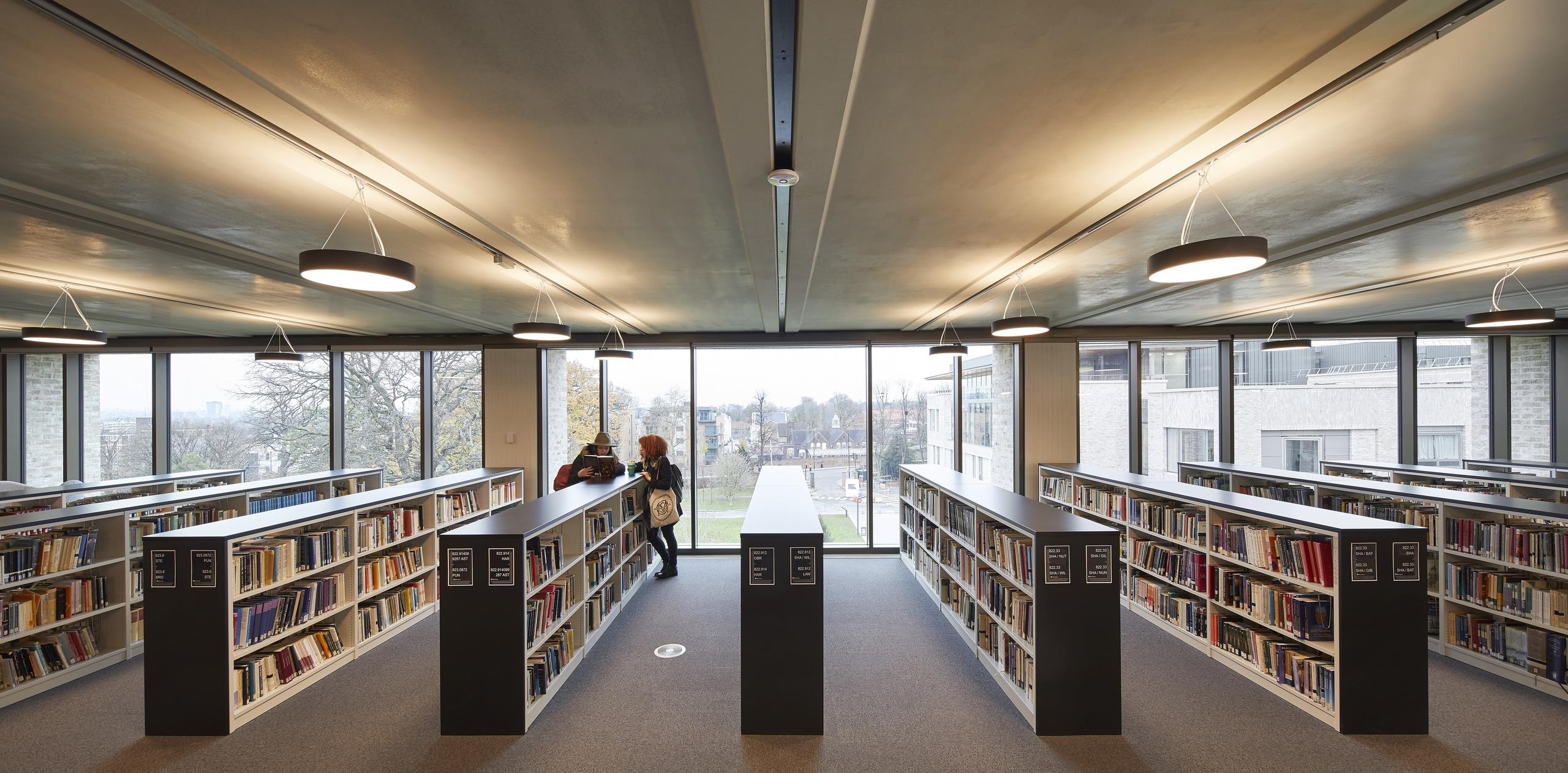 Project: Roehampton University Library